Best friends make the best travel companions.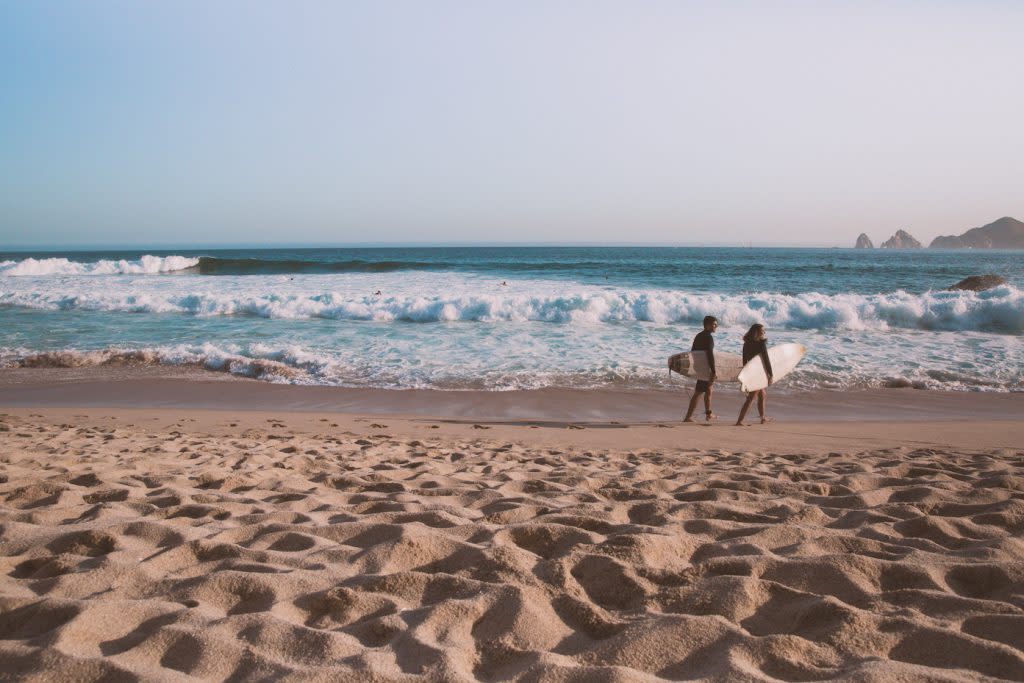 Whether you've been best friends for five decades or five minutes, there's no better place to celebrate your friendship than in Los Cabos. Sparkling blue waters, amazing culinary programs, luxury accommodations and five-star service, plus unforgettable adventures on land and sea – these are just a few of the things that make up a perfect friends' getaway to Los Cabos. And we're here to help you plan it. 
Where to stay Start by choosing the right place to stay. Los Cabos offers a range of accommodations from luxury boutique hotels to expansive all-inclusive resorts. Properties feature traditional or more modern décor, but all offer a higher level of service that has come to exemplify The Baja Way. Staying in Los Cabos, you can rest assured that you'll be well taken care of.
Things to do Relax by the pool or snorkel beneath the iconic El Arco? Deep-sea fishing or dancing into the wee hours? In Los Cabos, you can do it all – and then some. Ride a camel on the beach, learn how to cook traditional Mexican dishes using the freshest local ingredients, shop for one-of-a-kind artworks and take a sunset cruise on a chartered yacht. And that's just on day one. 
Guided experiences You've stood by your best friend through thick and thin. But have you ever swum with sharks in the Sea of Cortez together? Learned to catch a wave on a surfboard? Or gone on a moonlight ATV ride along the beach at night? Guided adventure activities in Los Cabos are sure to bring you closer together, and you'll have the shared memories to prove it.
Services directory The best trips to Los Cabos are made up of a little bit of spontaneity and a little bit of planning ahead of time. Arrange your airport and hotel transportation before you land, book your spa treatments and make a few dinner reservations in advance so your vacation must-dos actually get done. Our services directory can help get you started – that way, you'll end up having the best time in Los Cabos with your best friend. That's The Baja Way.