The Los Cabos Open is back for the fourth year.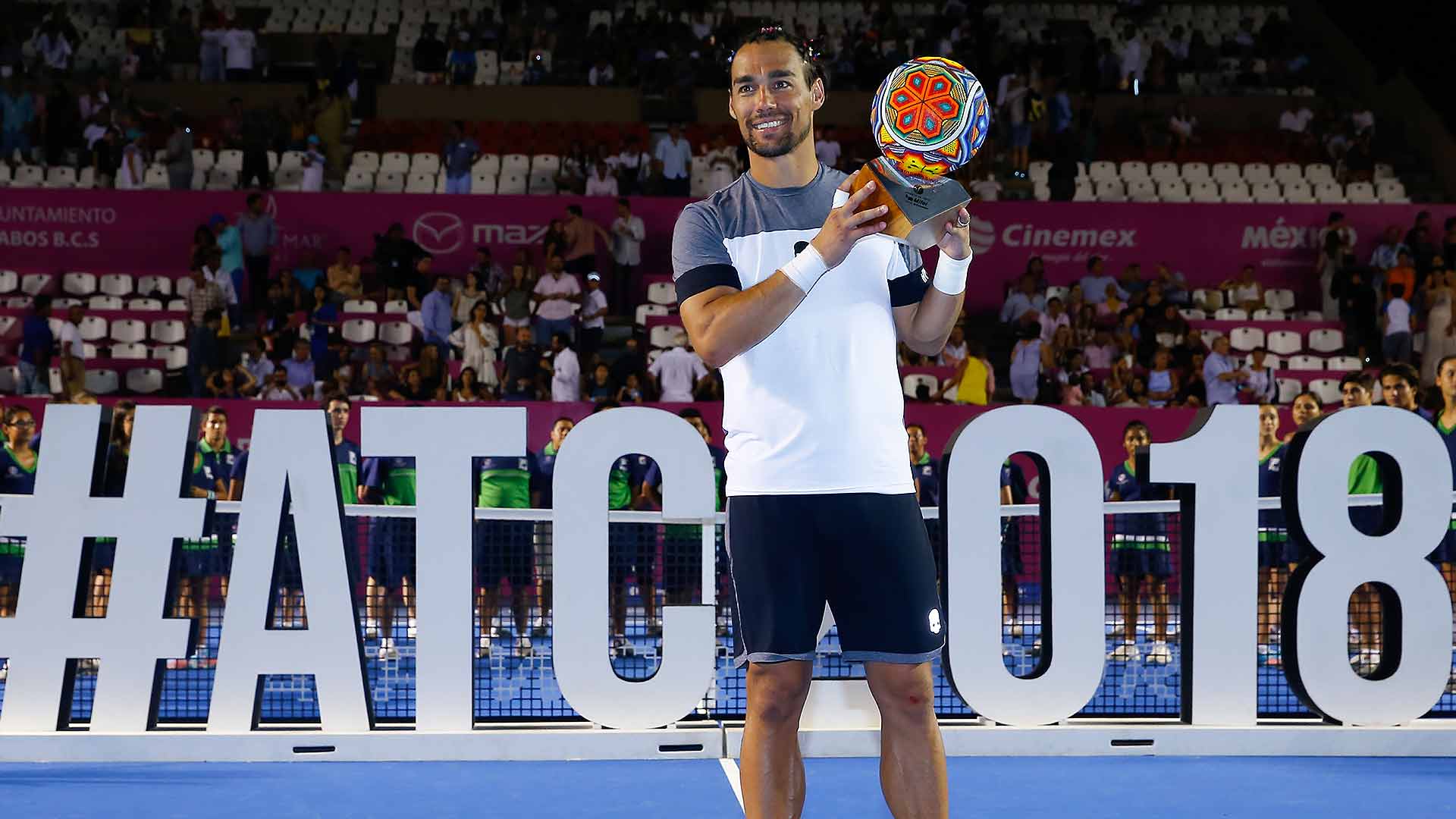 Anyone for tennis? *crickets* OK, how about anyone for championship tennis with the Sea of Cortez as your backdrop? *applause*
Because that is exactly what you can expect when the Los Cabos Open (Abierto de Tenis Los Cabos) and the ATP World Tour come roaring onto the Baja California peninsula like a 125 MPH serve, July 29 through August 2. Now in its fourth year, this one is bound to be the best one yet.
Get in on the excitement as Los Cabos welcomes 17 ranked players from across the globe to play 28 singles and 16 doubles matches. As one of the largest hard-court tournaments of the year in the Americas region, the Los Cabos Open is certainly one to watch. But it's even more exciting when you're sitting courtside in Cabo, hearing the unmistakable THWACK of the racket and WHOOSH of the ball sailing over the net.
You'll see players like Fabio Fognini, ranked 10th in the world, return in hopes of holding on to his title of reigning 2018 Singles Champion, along with up-and-comers, like Argentinian Diego Schwartzman, looking for a challenge as well as a higher ranking.
Off the court, Los Cabos aims to keep you energized and entertained in myriad ways. Choose from outdoor adventures like deep-sea sport fishing and more relaxed pursuits, like luxury spa treatments. You might even run into a player or two enjoying everything Los Cabos has to offer.
Make your reservations at Solaz, the official hotel of the Los Cabos Open, and get your tickets to cheer for your favorite players where the land meets the sea. You definitely don't want to miss this.