Discover the rich history of Los Cabos.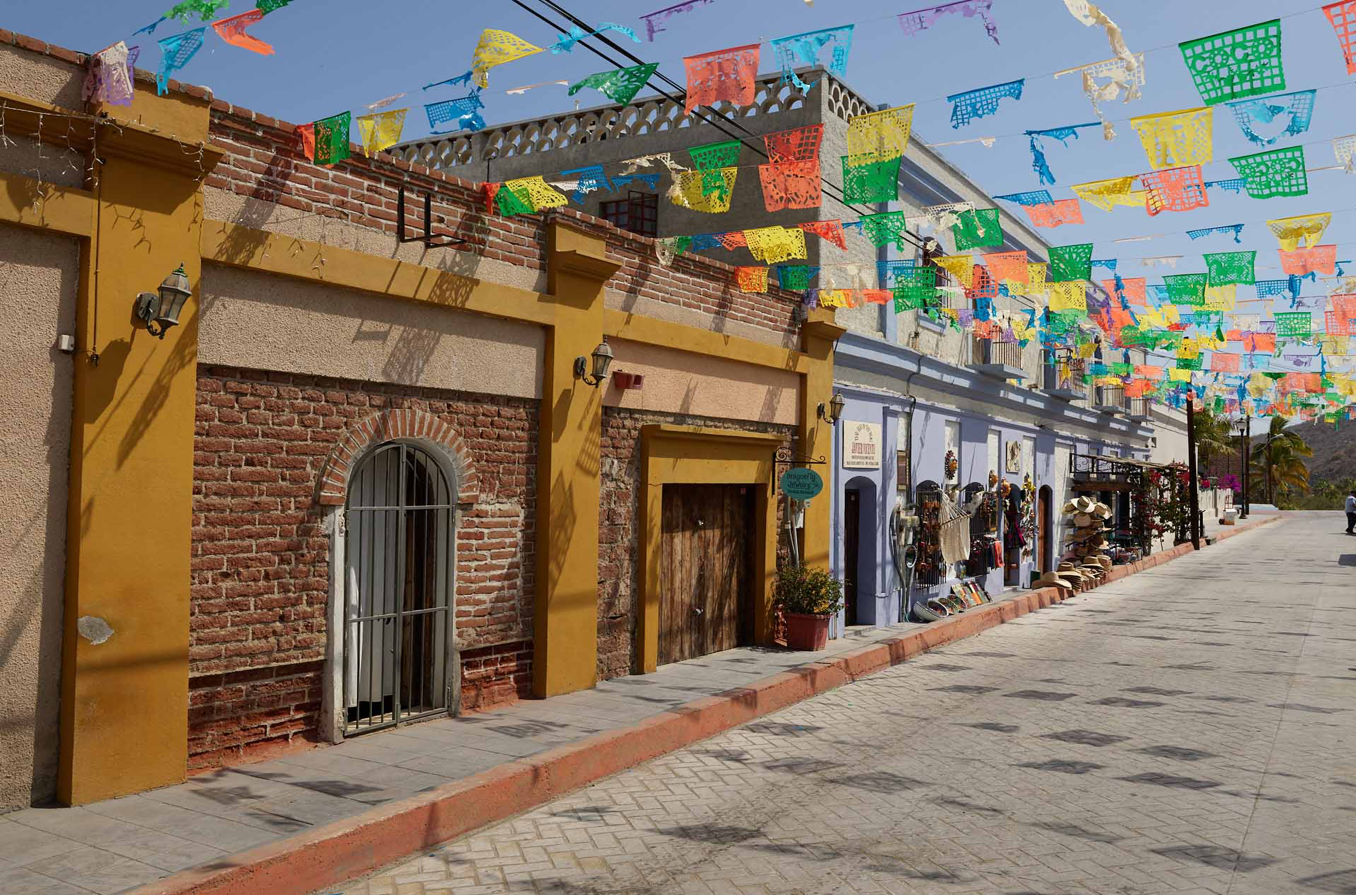 Have you ever wished you could step back in time to explore how people lived hundreds or thousands of years ago? Here in Los Cabos, we've got something just as good: an exclusive all-day tour of the area's rich history from the magical town of Todos Santos to El Triunfo, home to Baja California Sur's own gold rush of the late 19th century.
Begin the day in Todos Santos with expertly roasted local coffee and handmade bread made by Taller 17 bakery. Stroll the city's historical center to admire the Todos Santos Mission, General Manuel Márquez de León Theater, and the mythical Hotel California. Your expert guide will happily answer questions along the way.
Then, a luxury van awaits to whisk you away to El Triunfo, once a booming mining town that was home to 10,000 people at its peak but is now inhabited by 327 at last count. Check out the town's 10-story chimney, or explore the town's Music Museum and see why there were more pianos in El Triunfo than in any other city in Mexico at one point.
The tour wouldn't be complete without a taste of the region's culinary traditions, some of which stretch back thousands of years. Learn of the 64 varieties of corn – 59 of which are native to Mexico – and sample delicious sopes, huaraches and uchepos prepared with freshly made dough from nal tel, jala and cacahuazintle corn varieties. It might sound a bit corny, but this is our favorite stop on the tour.
Continue along the Ruta de Oro (Golden Route), snapping photos of the Sea of Cortez and mountains along the way, to El Mirador where you're greeted with a Mezcal Sunset cocktail to toast to the day, to friends new and old, and to a glorious Baja California Sur sunset. It's a day that's sure to go down in history as one of your favorites in Los Cabos.