As one of the world's best sport fishing destinations, Los Cabos is the ideal place to test your fishing skills at any time of the year.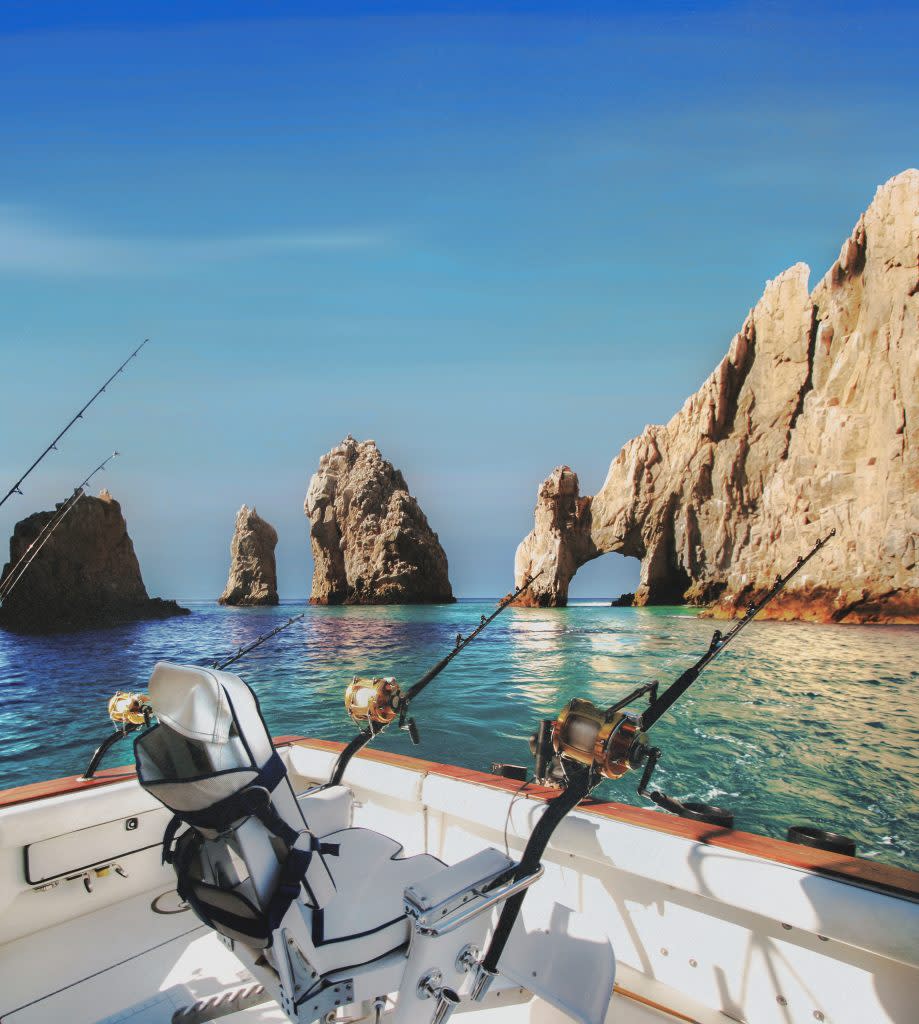 In Los Cabos, the Sea of Cortez collides with the Pacific Ocean, allowing many species of aquatic animals to thrive beneath the surface. More marlin and swordfish are caught in Los Cabos than anywhere else in the world, which is a testament to the unrivaled fishing experiences you can have at the tip of the Baja Peninsula.
Fishing season is year-round in Los Cabos, but there are certain times of the year when different types of fish are in abundance. Black and blue marlins are readily caught from July through October, mahi-mahi and dolphinfish flock in large numbers from July to November, yellowfin tuna is found from September through January and wahoo and sailfish flourish in the warm water from late summer to early fall.
Throughout the year, Los Cabos hosts numerous fishing tournaments that draw the world's best sport fishers to put their skills to the test. The Stars and Stripes Tournament, Los Cabos Billfish Tournament, Cabo Tuna Jackpot and three local Bisbee circuit tournaments are the main competitions where fishers compete for impressive jackpots and endless bragging rights. Even if you're not an avid fisher, the spectacle is worth watching with a refreshing drink in hand! 
After a day on the water, nothing is better than soaking up Los Cabos' laid-back vibes at sophisticated restaurants that serve irresistible cuisine. Stop by Acre and Flora Farms for exquisite cocktails and fresh dishes with ingredients curated from the Baja landscape, then return to your luxurious hotel for some much-deserved rest and relaxation so you can do it all again tomorrow.