Discover the charm of Magic Town.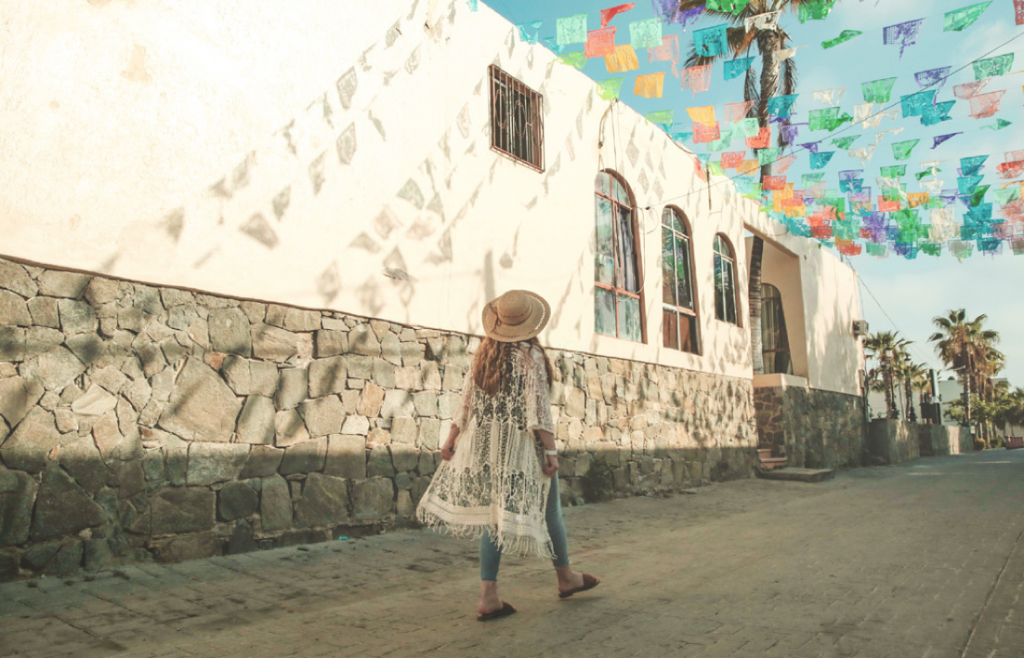 There's something magical about the small town of Todos Santos. In fact, in 2006 the Mexican government gave it the special designation of being a Pueblo Mágico, or "magic town," in recognition of its natural beauty, cultural riches and historical relevance. When staying in Los Cabos, a visit to nearby Todos Santos should be near the top of your list.
A scenic hour's drive from Los Cabos, Todos Santos sits on the Pacific coast, nestled in the foothills of the Sierra de la Laguna Mountains. Stepping onto its cobblestone streets, lined with restored colonial architecture, is like stepping back in time. Creative types are attracted to its artsy vibe, and they've opened galleries and boutiques for you to wander. And surfers love to ride the calm waves that spill endlessly onto its shore. The naturally beautiful landscape, with a stunning combination of mountain, desert and tropical vegetation, offers hiking and biking for the more adventurous. It all combines to perfectly embody The Baja Way.
Start your Todos Santos journey with a cup of freshly roasted coffee at Taller 17 before strolling through one of the many art galleries, where you might just encounter an artist at work. Make your way to the town's main square to discover a historic temple, the mythical Hotel California and other buildings with stories to tell – remember to bring your camera so you can capture a bit of this charm.
Next up on the tour is a short drive to Jazamango, a farm-to-table restaurant just outside of town. Chef Javier Plascencia prepares dishes with passion that combine the freshest local ingredients with innovative culinary techniques. After lunch, take a little more time to explore Todos Santos on your own before heading to the enchanting Hotel San Cristóbal to enjoy a spectacular Baja sunset, mezcal cocktail in hand. A magical moment, indeed.