Experience the perfect Los Cabos day from the perspective of a local.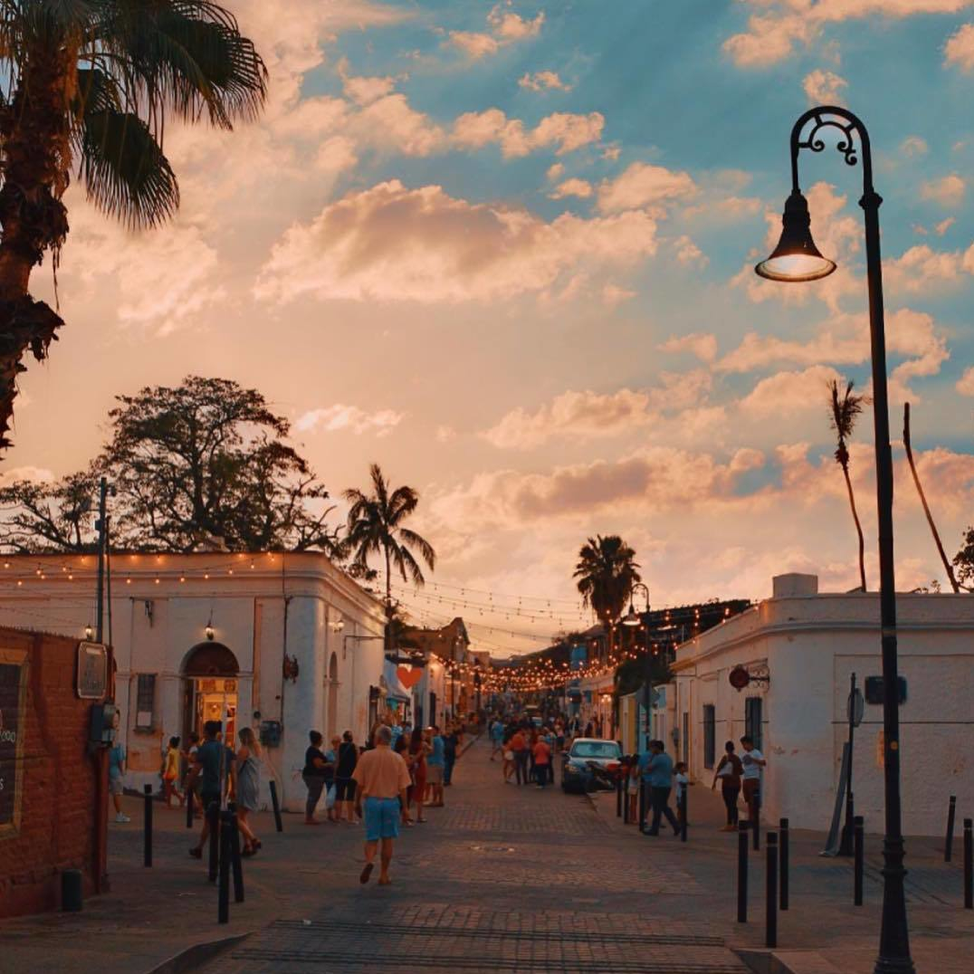 When you're a visitor, it's fun to see how the locals live. Where do they grab coffee in the morning before heading off to work? Where do they shop for the perfect gift of jewelry for a loved one (or for themselves)? What are they making for dinner that evening, and how do they unwind at the end of the day? All of these questions and more are answered by Los Cabos' Kristian Sandoval, our host "choyero" – a popular nickname for the natives of Baja California Sur.
Start with an artisanal cup of joe in San José del Cabo, where you'll learn all about the coffee roasting process and how to taste the various floral, citrus, chocolate and caramel notes that arise as a result of toasting the beans. A tasty way to start the day, for sure.
Next, meet with a few locals to hear about the rich history of San José del Cabo, learning about its citizens and all the ways they're working to make their city better for the next generation of locals. Sounds a bit like home, doesn't it? We're not all so different after all.
The walking tour continues with stops at the San José Mission on the historic Main Square, Hotel El Encanto for a sip of a local liquor that's purported to have aphrodisiacal powers, and San José del Cabo's creative quarter. Home to art galleries, studios and artist workshops, it's where you're bound to soak up more than a little inspiration.
Fully inspired, it's time to pause for a cold locally crafted beer at Baja Brewing Co. where you will find a brand new beer flavor the first week of every month.  You can continue and stroll down through the gallery district and see all the work. From November to June every Thursday evenings these gallery district closes the main streets for you to enjoy while walking with your family and friends.
But first, check out the unique designs incorporating local gold, silver, opals and other precious stones at a few local jewelry makers' workshops. The craftsmanship is second to none here, and you'll learn about the jewelry-making process from design to completion. Browse the shop to bring home a memento of your journey.
Remember that cooking demo we mentioned? The time has come to "cook without borders" at Casa San José 23400, a restaurant known for its artful dishes incorporating the freshest local ingredients. Dishes are paired with excellent wines from the Valle de Guadalupe, the premier wine region of Baja California Sur that's currently giving the Napa Valley a run for its money.
Full of newfound knowledge (and delectable local eats) return to your hotel to revel in the day's activities as an honorary San José del Cabo local – and don't be surprised if you're mistaken for one.