Over the course of this year, new hotels and resorts opened their doors in Los Cabos, welcoming those looking to get a taste of The Baja Way.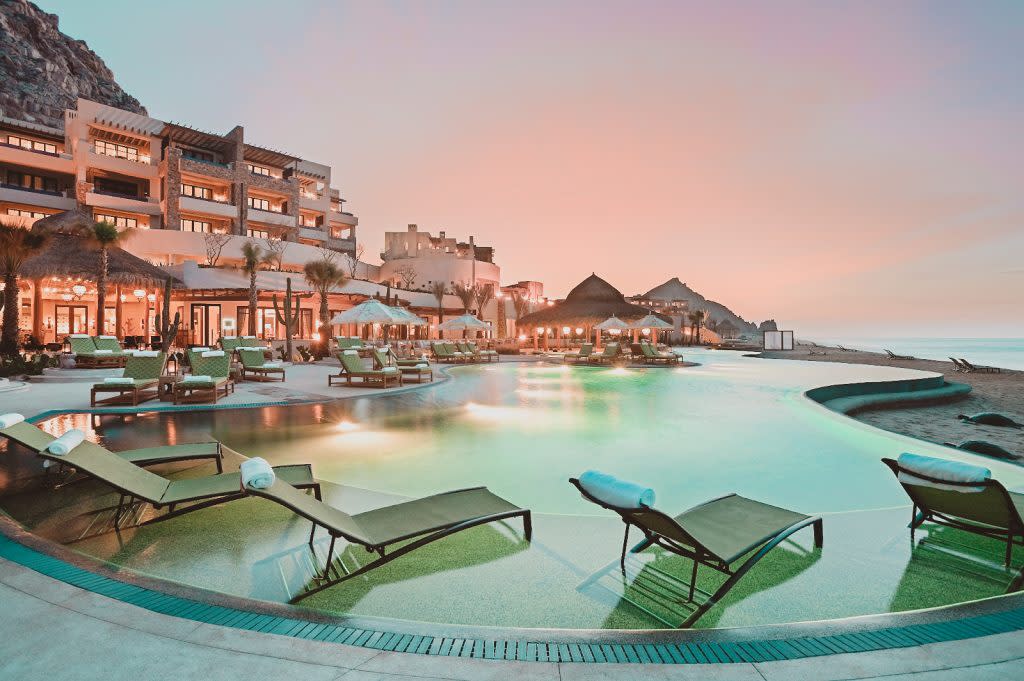 Nobu The prestigious dining and hospitality brand Nobu opened Nobu Hotel Los Cabos in April 2019. This is the first Nobu property in Mexico and the sophisticated hotel highlights contemporary Japanese architecture and locally sourced materials. The effortless luxury combined with sensational cuisine from chef Nobu Matsuhisa, ocean views and sublime amenities, the Nobu Hotel Los Cabos is a prestigious addition to Los Cabos' list of renowned hotels and resorts.
Hard Rock Hotel Laid-back vibes and lively entertainment come together at the newly opened Hard Rock Hotel Los Cabos. With six swimming pools, five swim-up bars and water slides, there is no better way to soak up the warm Baja sun and experience Los Cabos' welcoming and upscale service. Play 18 holes on any of the three nearby golf courses at Diamante, which includes a course designed by Tiger Woods, before heading back to the hotel for a spa treatment at the music-themed Rock Spa.
Zadun Ritz-Carlton The much-anticipated Zadún, A Ritz-Carlton Reserve opened in late fall, adding another property to Los Cabos' list of world-renowned hospitality brands. Set between the waves of the ocean and the rugged cliffs of Los Cabos, the thoughtfully designed spaces of the property invite the outdoors in with open-air spaces and floor to ceiling glass windows in rooms, suites and villas. Learn more about the surrounding landscapes with expert naturalists and guides, unwind at Spa Alkemia, the sensory-focused spa, and dine at Humo, where exceptional dishes are prepared on an open flame.
Vista Encantada Recharge and rejuvenate at the new Vista Encantada Resort. Thirty-seven deluxe suites boast individual plunge pools and the rooftop Sky Pool is the perfect place to admire 360-degree views of the ocean and Los Cabos' desert landscape. No detail is too small and no request too large for the 24/7 butler service, and if you're seeking an enhanced wellness experience, the Milagro Wellness Spa offers natural healing treatments based on four ancestral Mexican flowers to revitalize your mind, body and spirit.
The Waldorf Astoria Los Cabos Pedregal The Waldorf Astoria Los Cabos Pedregal made its debut in Los Cabos in September 2019, inviting you to indulge in the beauty of Los Cabos and the luxury of the resort. The Waldorf Astoria effortlessly blends into the desert landscapes of Los Cabos by using natural hues and tones, while the design of the pool follows the natural undulation of the waves in the Pacific Ocean. Its cliffside location and private Dos Mares tunnel entry makes you feel worlds away from the everyday and in your own slice of paradise.