With a record number of visitors expected to vacation in Los Cabos next year, luxury hotel brands are setting up camp along the coastline to fulfill the growing demand for a room in Mexico's trendiest destination. Celebrate the new year by being among the first to stay at one of these upscale resorts expected to open in 2023.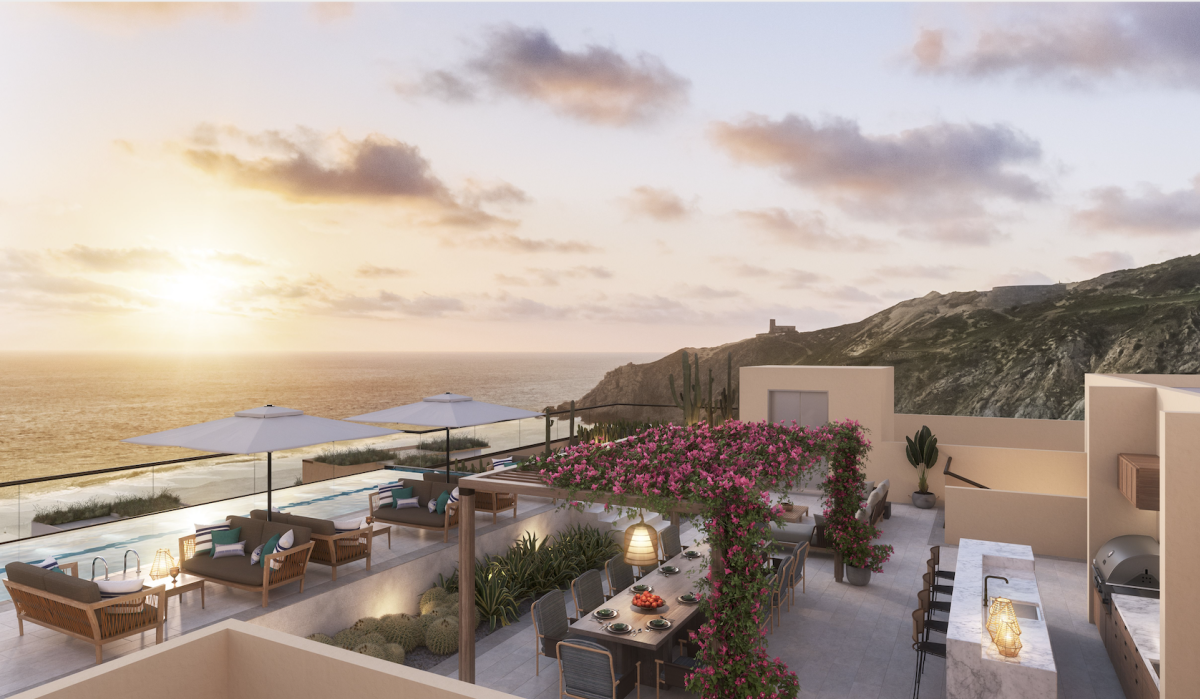 St. Regis Los Cabos at Quivira
The fourth installment of Marriott's most luxurious properties in Mexico, the St. Regis Los Cabos at Quivira will feature 120 guest rooms as well as 60 private residences on its 1,850 acres. Situated on prime beachfront property, the resort includes multiple swimming pools, a private beach club, three restaurants and bars, a wellness center, and more than 20 miles of walking and biking trails. 
Private butlers will be on hand, catering to guests' every whim in villas that overlook white sand beaches and the award-winning Quivira Los Cabos golf course. The new resort will be located 40 minutes from the Los Cabos International Airport.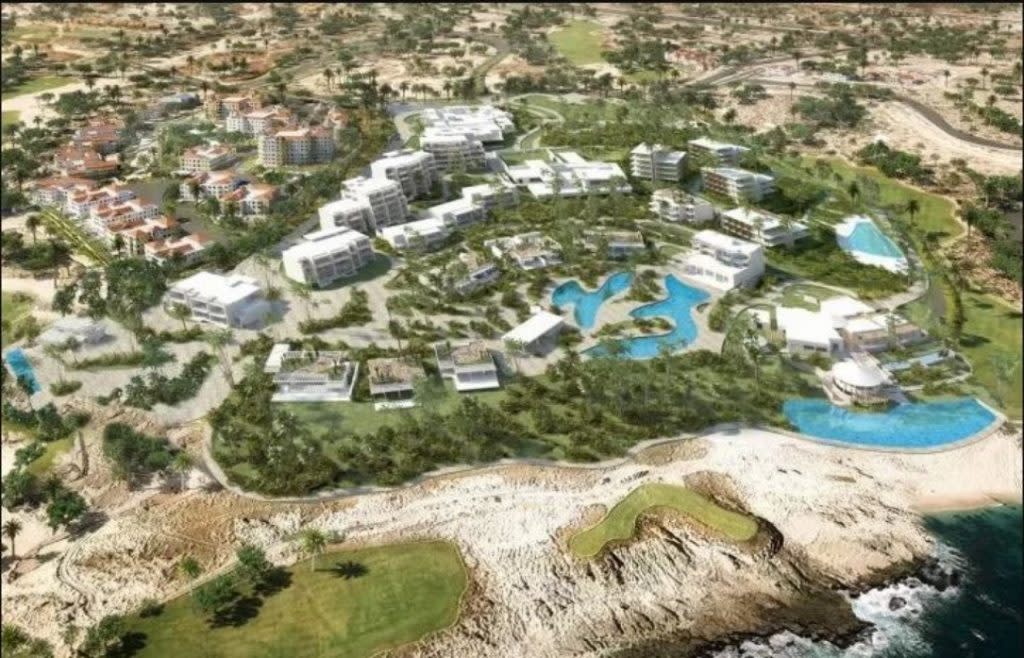 Hyatt plans to open seven new resorts in Mexico next year and one of the most highly-anticipated hotels is the Park Hyatt Los Cabos. Spread across 25 acres, the property will feature several pools as well as a two-mile-long golf course bellying up to the Cabo del Sol beach. The main hotel will have 162 rooms while 35 residences will occupy an exclusive portion of the property. 
An official opening date has not been announced but reservations are expected to become available in the early months of 2023.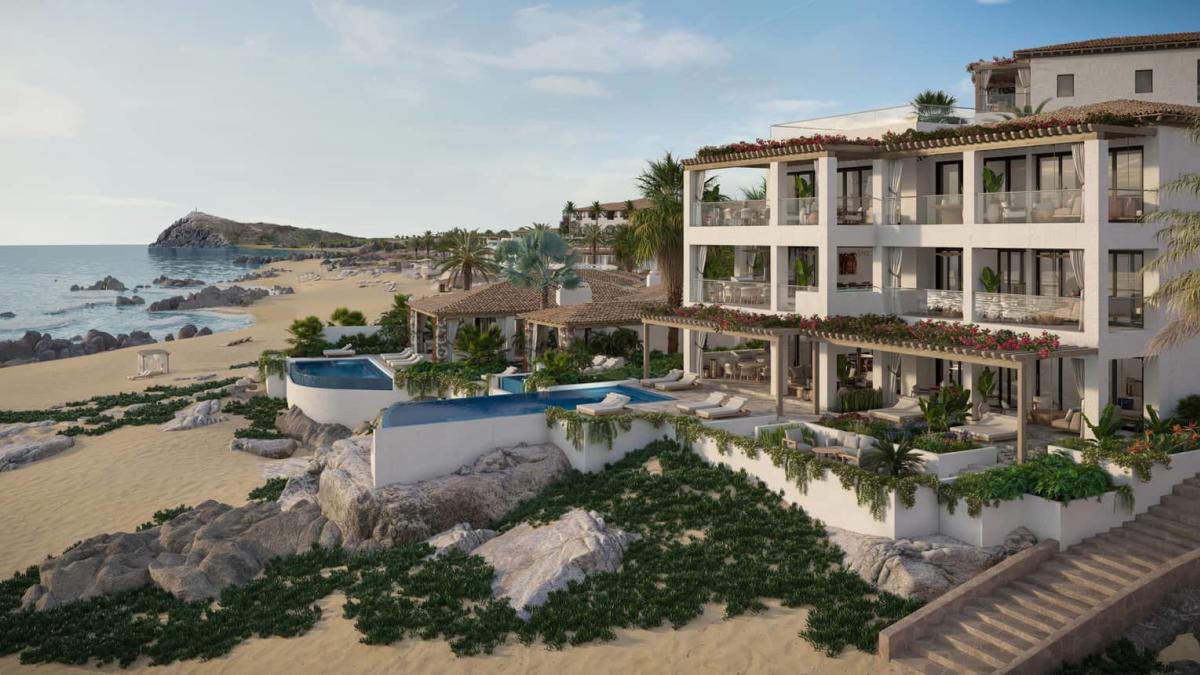 Four Seasons Resort and Residences Cabo San Lucas at Cabo del Sol
By late 2023, guests will be able to check into the Four Seasons Resort as well as its villas and residences along the Los Cabos Corridor. The oceanfront property will feature a private golf and beach club, a fitness center, pools, restaurants, and lavish spa amenities. 
In addition to short-stay accommodations, the resort's fifty beachfront acres will be home to branded residences available for private ownership.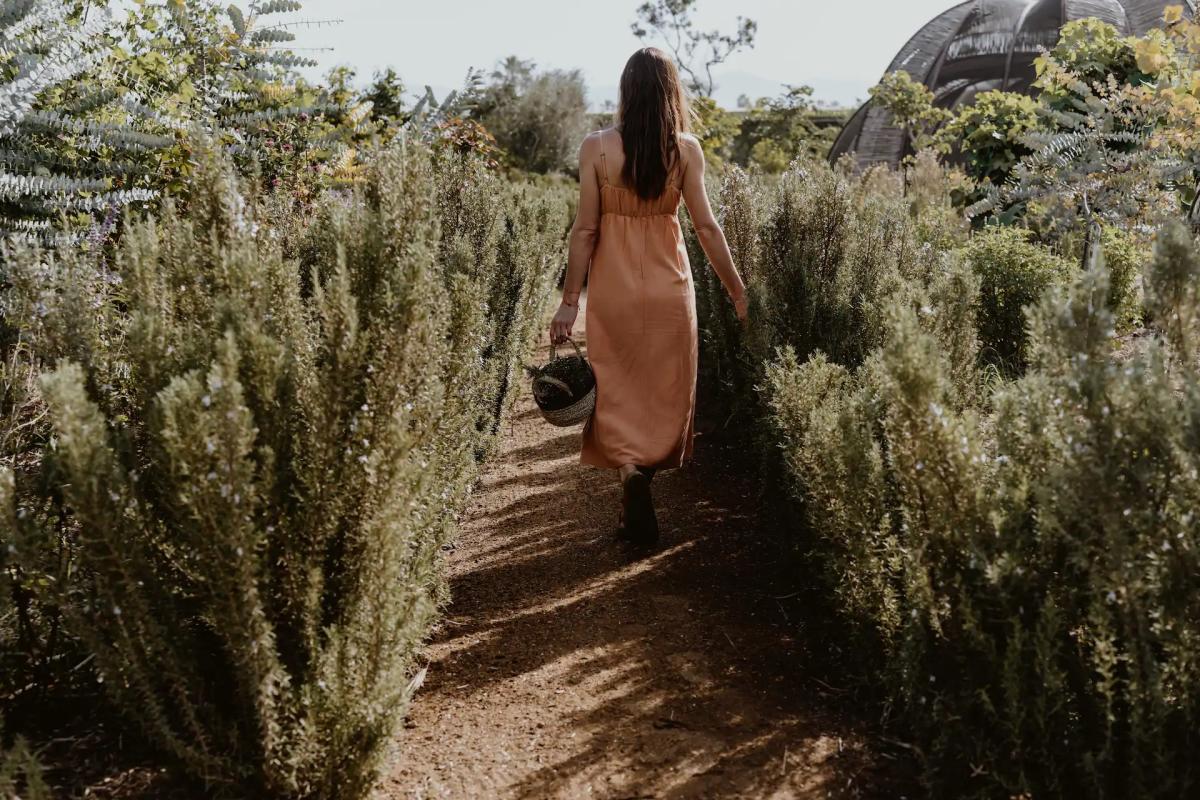 Just in time for the new year, the newest addition to Hyatt's Unbound Collection opened its doors to guests. The 30-acre resort is located in the beachfront farming community of Todos Santos and is filled with gardens, orchards, and farms along the ocean. Centered on wellness and sustainability, the hotel invites guests to take part in gardening activities while also offering hiking trails, a sea turtle hatchery, and a bird sanctuary to connect visitors to local ecology and wildlife. 
More luxury properties including the Vidanta East Cape, Amanvari, and Soho House & Beach Club are expected to open in 2024. Find the perfect place to stay for your next Los Cabo vacation.