Los Cabos is a place built on connections, where making friends, connecting with nature, and growing romances comes easily. While we can't connect in person right now, we want to help bring some of our Baja Way environment into your homes with our virtual #CaboAtHome social series.
The spirit of Los Cabos is a resilient one. From the rough conditions of the desert, the beauty of our land and strength of our people was formed. Now we invite you to use this time to connect to Los Cabos through a variety of activities and virtual experiences that remind you of your resiliency and the spirit of The Baja Way. 
 
In Los Cabos, it's easy to connect to everyone and everything around you. Right now, the way we connect to places and each other may look a little different, but the essence remains the same. Here are 30 ways to connect to the spirit of Los Cabos, and ultimately, each other until we can meet in person once again.
 
Nature
1. View a sunset timelapse from Sunset Mona Lisa
2. Enjoy 360-degree Palmilla beach views from the past
3. Discover beautiful desert views
4. Imagine yourself along the beach at the Viceroy 
5. Enter to win a mini cactus social giveaway to bring the outdoors in
6. Picture yourself in Los Cabos with downloadable Zoom backgrounds
7. Picture yourself in Los Cabos with our Instagram AR filter
 
Romance
8. Recreate a romantic date night in Cabo with these tips
9. Romantic dinner for two recipe video
10. Keep the romance alive with our romantic playlist
11. Candle giveaway from local makers to set the scene for at-home date nights
 
Family
12. Enjoy a family dinner night with kid-friendly recipes so everyone can cook together (street taco bar) 
13. Play a classic Mexican game with your kids
14. Family movie night suggestions with snacks from Los Cabos
15. Papel Picado craft activity
Los Cabos Culture & History
16. Discover 360-degree views from the Todos Santos Square
17. Virtual walking tour of San Jose del Cabo with audio guides
18. 5 surprising facts about the architecture of Los Cabos
19. Learn handy Baja phrases in Español 
20. 21st Century History: Overview on makers, chefs, mixologists, that are making their mark on Los Cabos' culture today
21. The unwritten rules of Los Cabos culture — how to embrace the lifestyle featuring traditions and customs like meal times, etc.
22. Guide to Baja Fashion
23. Historical Q & A
24. Local Spotlight: Interview a local, get favorite spots, things to do, how they embody The Baja Way
25. How to shop like a Los Cabos local
Friends 
26. Virtual Pub Trivia Game
27. Create a shared Pinterest board to plan a Los Cabos trip together
28. Tag friends in Los Cabos throwback social posts
29. Cooking Competition over video chat - make the same recipe and see who can make it the best
30. Learn how to play a popular game from Los Cabos
Stay connected to the spirit of Los Cabos at home. For additional inspiration, follow along with us on our social channels.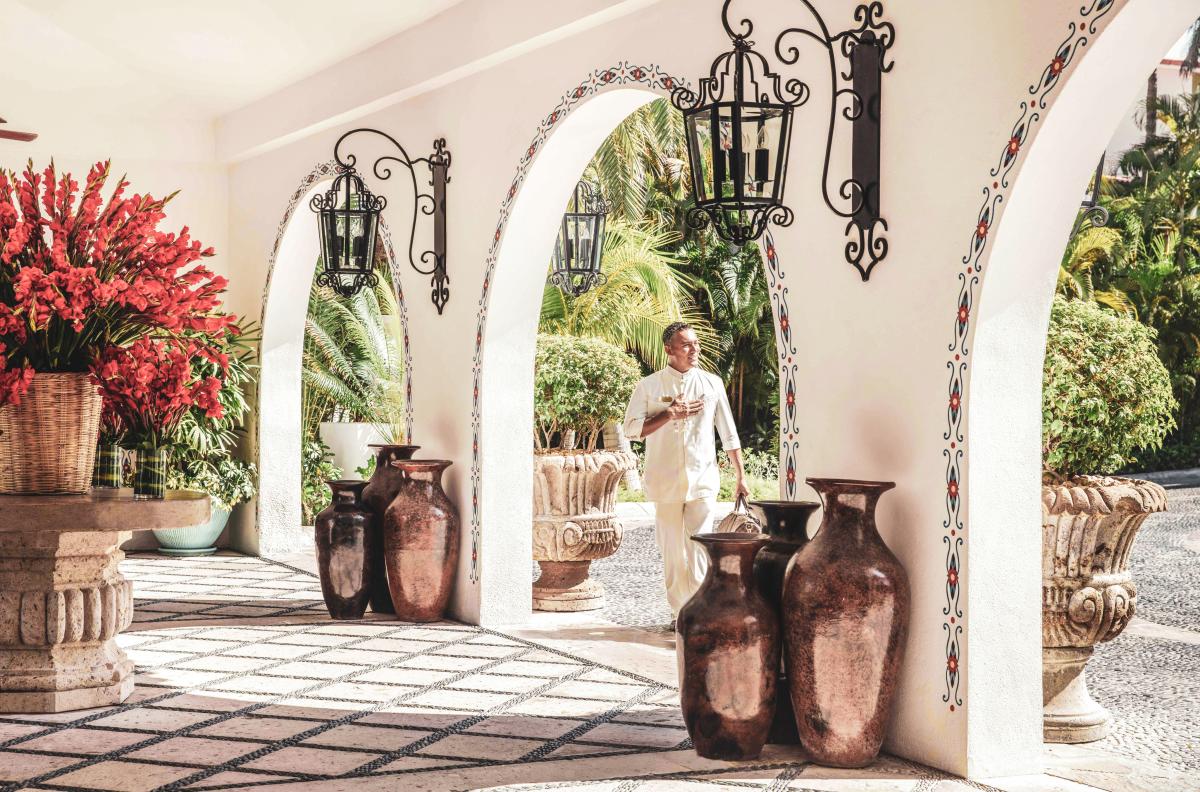 Photo credit: One & Only Palmilla