Whether you're going to Los Cabos to take advantage of the vibrant nightlife or the relaxing beachside atmosphere, a spa day will definitely come in handy. It doesn't matter if you're a perfectly balanced wellness guru, or crawling out of bed after a big night out, there's nothing better than having some of the most beautiful spas in the world readily available to make you feel 110%. Here are some spa and wellness centres you don't want to miss:
The Desert Spa
In the Villa del Arco Beach Resort & Spa in Cabo San Lucas, you'll find the beautifully designed Desert Spa. This place seriously has it all: the gym, a sauna, a Jacuzzi, champagne, mani/pedis, facials, aromatherapy massages using Baja California fruit extracts, and the list goes on. It's incredibly spacious, looks over the entire city, and the interior design is stunning. And men, don't shy away! The Desert Spa has created a "sportsman combo" massage designed specifically for men. There's so many ways to be pampered at Desert Spa you may just have to spend the whole day here.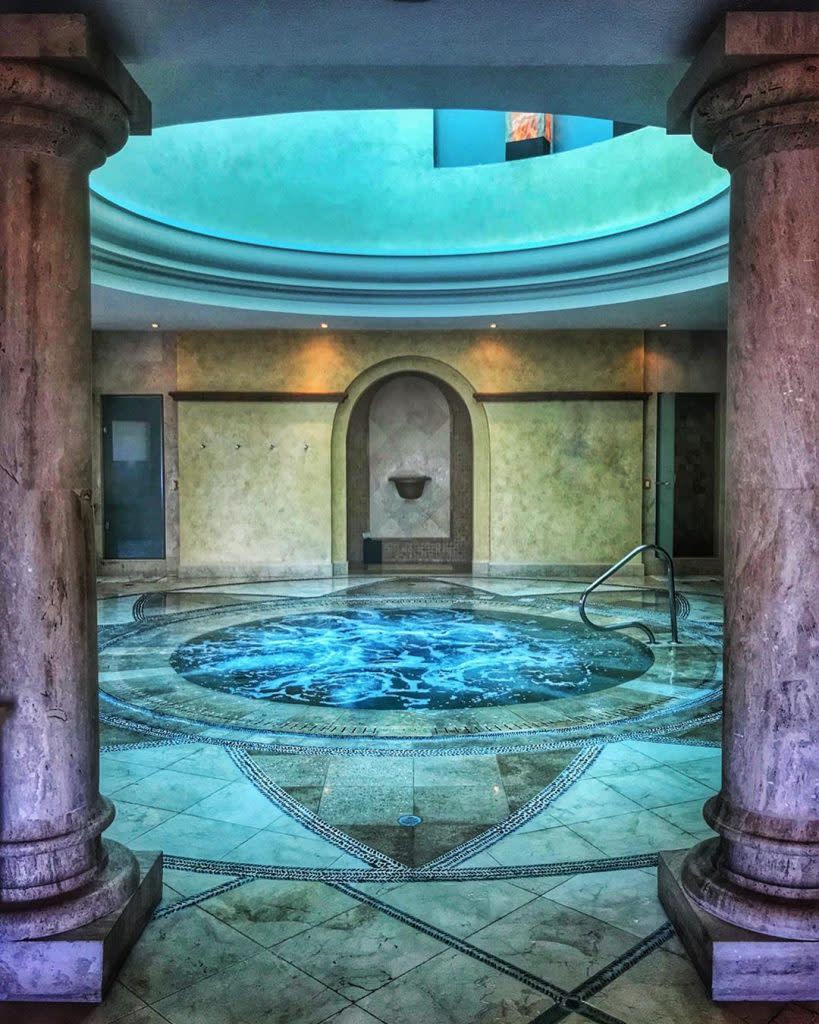 Credit: @gitaparkour
Solmar Spa Collection
If your perfect method of being pampered involves lying on the beach, head straight to Solmar Spa Collection in Cabo San Lucas. Attain full relaxation by choosing whichever treatment you'd like as the ocean breeze cools you down and the sound of crashing waves eases your mind. From salon services, to massages, to personalised face and body rituals, Solmar Spa Collection is definitely the place to go if your version of peace involves being by the water. Go for a swim, then reenergise your body and you'll be feeling fresh in no time.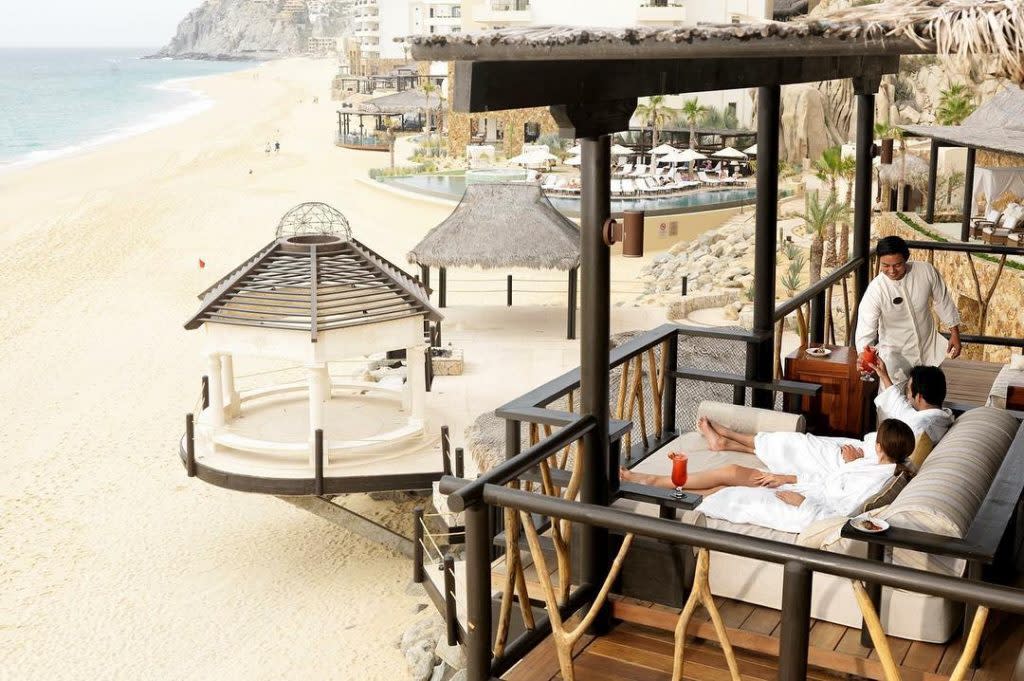 Credit: @solmarspacollection
The Spa at Pedregal
If you're on a romantic getaway, you won't want to miss out on The Spa at Pedregal. This place knows how to set the scene whether it's the pool overlooking the beach, the couples massage outside, or the various designs of rose petals throughout the spa. Even if you're not on a romantic getaway, this spa offers so much, including group Yoga! Find your inner Zen, breathe in the fresh air at the top of the hill of Pedregal, and make sure to let them know if you're there for a special occasion.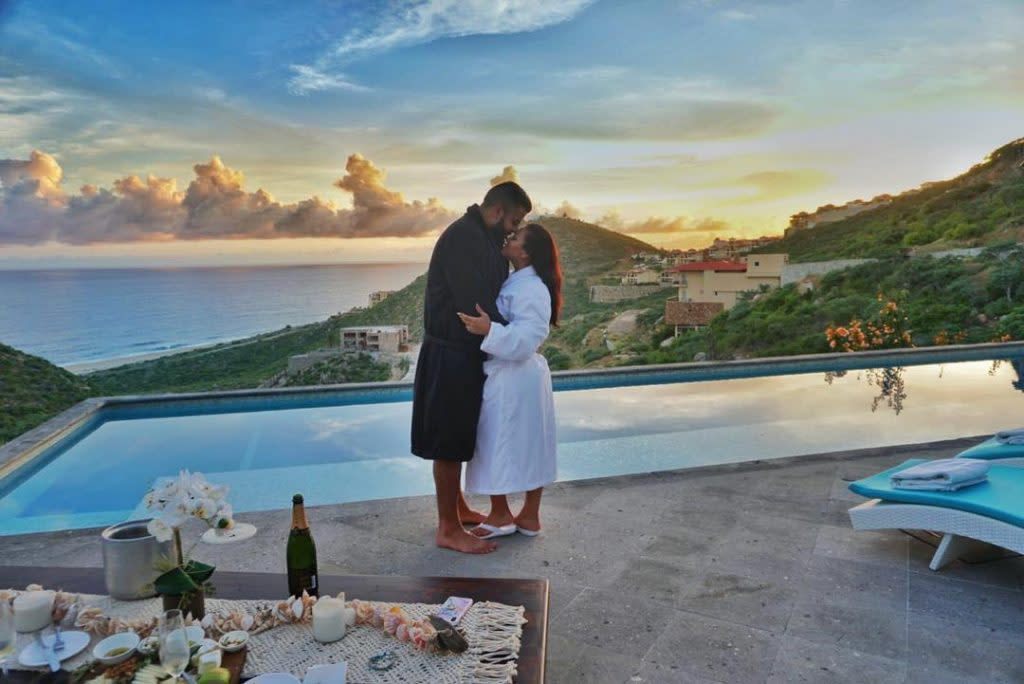 Credit: @thespaatpedregal
Somma WineSpa
Spa and wine…what else do you need? For those of you who didn't stay out too late the night prior and desire a drink while being pampered, Somma WineSpa is the place to be. They like to call it "wine therapy." Not only can you enjoy the taste of the Guadalupe Valley and Santo Tomas grapes, but they actually play a part in your treatments as well. Once the grapes mature, they are professionally fused and sensed into the deepest layers of the skin, utilising both ancestral and modern day therapies. There's not much that sounds better than enjoying a delicious, local glass of wine by the ocean and being able to say it's contributing to your wellness.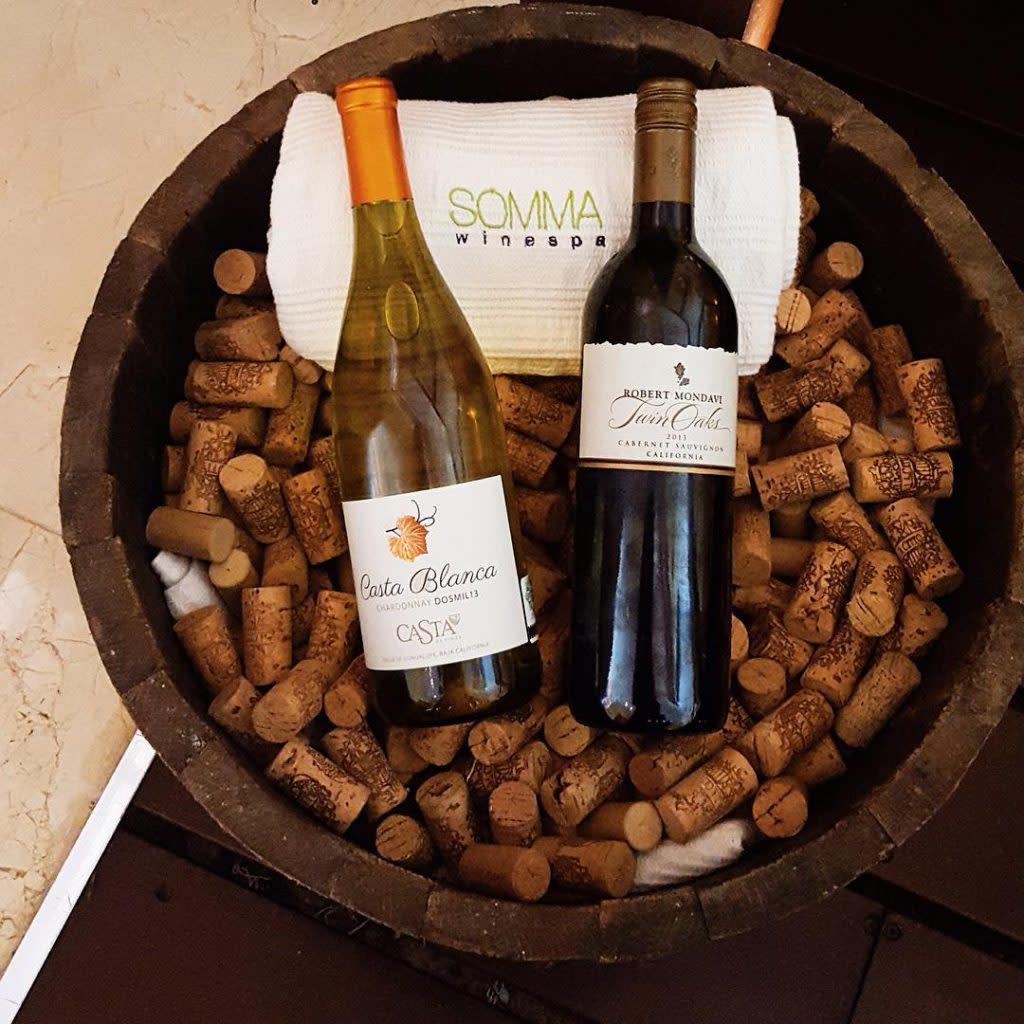 Credit: @distritolujord