Say goodbye to cold weather and hello to the warm and welcoming Baja Way when you ring in the new year in Los Cabos.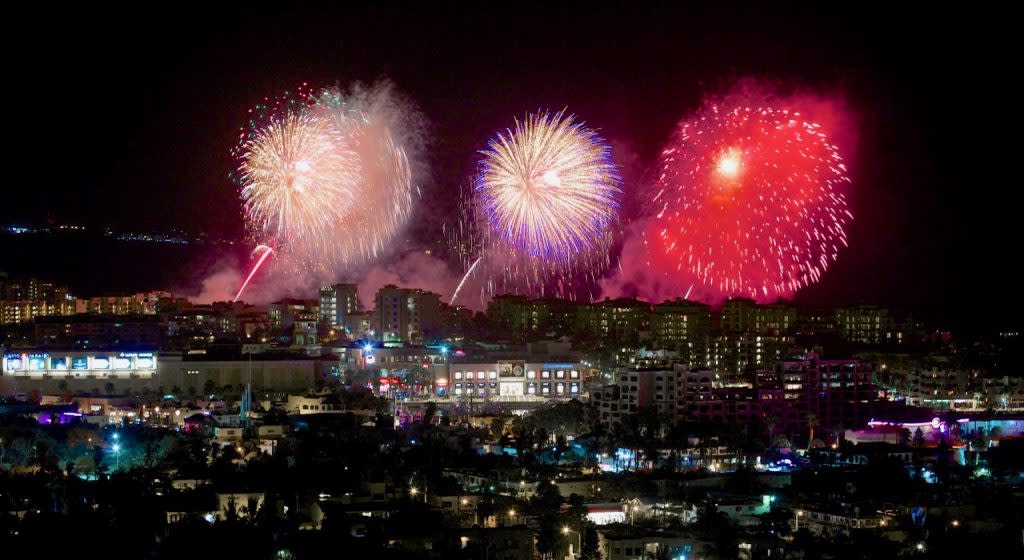 With sunny skies, ocean views and festive events, Los Cabos is the perfect place to ring in the new year. According to Travel + Leisure, Los Cabos is one of the best places to celebrate New Year's Eve festivities while soaking up all the warmth and beauty the region has to offer. From epic parties that last until dawn to  glamorous events that bring in the new year in style, Los Cabos has a celebration for every taste.
For the Romantics Dress up in your most elegant attire for a night spent with your favorite person at one of Los Cabos' luxurious hotels dining on cuisine featured on a specially curated menu, dancing and of course, a champagne toast for two. Some hotels even have themed costume parties to make the evening even more memorable. 
For the Partiers Spend the evening dancing the night away with friends at one of the legendary venues right on the sand, where lively entertainment, oceanfront views and champagne toasts await. DJs, festive attire and epic beachfront bars make this celebration one you won't soon forget.
For the Family Fireworks, special activities and entertainment for the whole family will make everyone's New Year's celebration one to remember. Kids will love making new friends, counting down to midnight and exploring the activities hotels and resorts offer for the holiday while parents can unwind with a cocktail and ring in the new year with the entire family.
Before or after the New Year's festivities, explore the easygoing, natural lifestyle of Los Cabos. With plentiful sunshine year-round, Los Cabos' outdoor landscapes are effortlessly enjoyed, even during the winter months. Go whale watching, play a round of golf, dine alfresco at farm-to-table restaurants and simply soak up the stunning natural surroundings while connecting with the ones you love. That's The Baja Way.