Add some flavor to your Baja getaway with these local eats.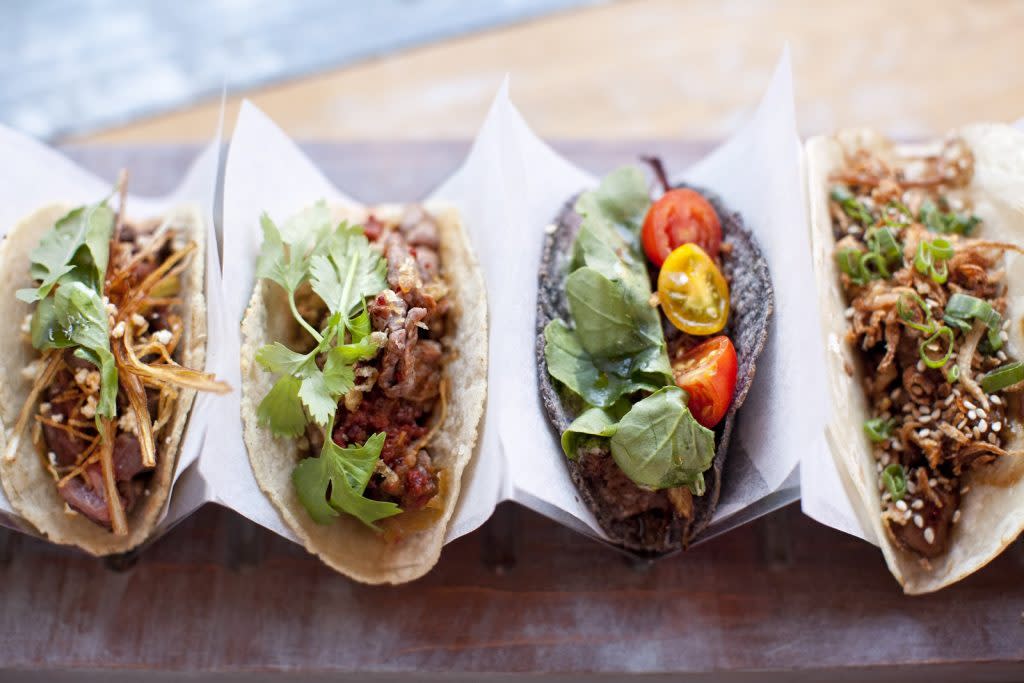 An appreciation for food is an essential part of Mexican culture. Fertile farmland, fresh seafood and a mix of cultural influences make Los Cabos worth savoring. Naturally, this is an ideal setting for one of Mexico's greatest contributions to the culinary world: tacos. And when you're in the mood for tacos in Los Cabos, we have just the places you should try.
Baja Cantina Marina Enjoy your tacos with a view at Baja Cantina Marina. A favorite for locals and visitors alike for more than 25 years, Baja Cantina is the perfect spot to watch luxurious super yachts in the Cabo San Lucas Marina while snacking on some of Los Cabos' most delicious tacos. We recommend the shrimp "Gobernador" tacos, made with garlic and pepper-marinated shrimp covered in a spicy red sauce.
Alexander Restaurant Another waterfront favorite, Alexander Restaurant is great for fish tacos and people watching. Enjoy homemade chips and salsa and ice-cold drinks on the shaded patio as you watch Cabo San Lucas wander by. With its prime position on the tip of the Baja peninsula, Los Cabos is known for fresh seafood. These fish tacos are prepared with locally caught fish within sight of the restaurant – about as fresh as it gets.
Don Sanchez You've likely tried the fish, chicken and beef tacos, but how about a taco that's a little more unconventional? Head to Don Sanchez for the surf-and-turf taco, made with a beet tortilla, ribeye chicharron, crispy soft-shell crab and avocado mousse. While you're there, sample the lobster taco "Puerto Nuevo," made with tempura lobster, habanero cream, and pickled carrot and jicama. Delish.
La Pintada New on the dining scene in Los Cabos, La Pintada offers a fresh perspective on traditional Mexican cuisine. Chef Edith Jimenez takes traditional South Baja recipes – some dating back more than 300 years – and gives them a modern makeover by way of the Mediterranean. The result has diners clamoring for reservations to try chef Edith's specialty tacos made from leg of lamb and grilled shrimp.
By now you're probably hungry for some Los Cabos tacos. We don't blame you one bit. So, what are you waiting for? Start planning your trip today.