The tourists that visit Los Cabos have always been a major contribution to the liveliness and energy of the region. During the past few weeks of travel bans and social distancing, the Los Cabos community has been thinking up ways to give some love back to these travellers around the world. 
People visit Los Cabos for a variety of reasons from its culinary scene and the beauty of the land, to the consistent sunshine and interactive experiences with friendly locals. Tourism providers in Los Cabos have been coming up with ways to turn these experiences in Los Cabos into activities that people can replicate at home, channelling the Baja spirit even when oceans apart. Here are three free and fun ways you can bring Los Cabos to your very own home. 
Digital Salsa Making Class with Flora Farms
One of Cabo's most popular farms has made their most-loved experiences completely free and accessible. Flora Farms is an organic farm, restaurant, venue, wellness centre, accommodation and home to one of the best cooking classes in all of Los Cabos. What is usually a Friday salsa-making class is now a free short video on Flora Farm's Instagram page. Grab some ingredients, grab a cooking partner and head here to learn how to make delicious Mexican salsa and bring the vibrant aura of Flora Farms to your own kitchen. For when you return to Los Cabos, the must-do salsa-making classes start from USD $115.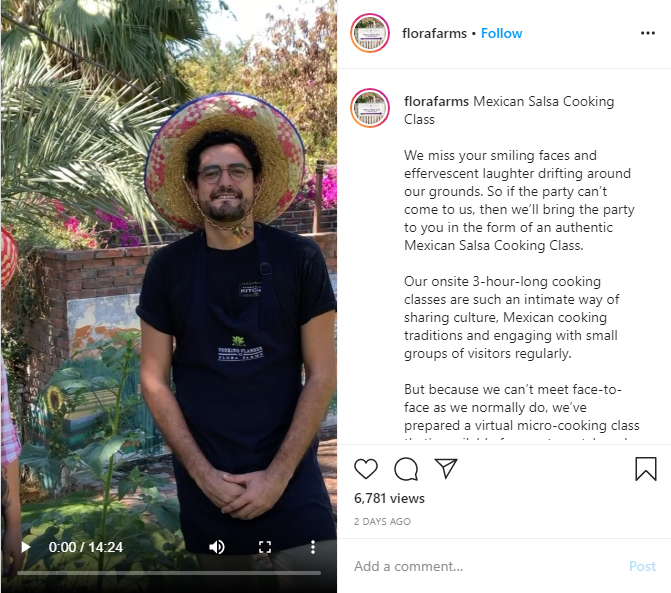 Meditation and Spiritual Healing with One & Only Palmilla
In Baja California Sur, a balance of wellness among body, mind and soul is one of the most important factors to leading a happy lifestyle. That is why One & Only Palmilla along with other resorts such as Hard Rock Hotel have gone out of their way to provide free digital guides to meditation and spiritual healing practices. Just head to One & Only Palmilla's Instagram page to find soothing videos encouraging you to take a step back, let your mind and body relax and gain a new sense of gratitude until you can be relaxing on the beaches of Los Cabos in person.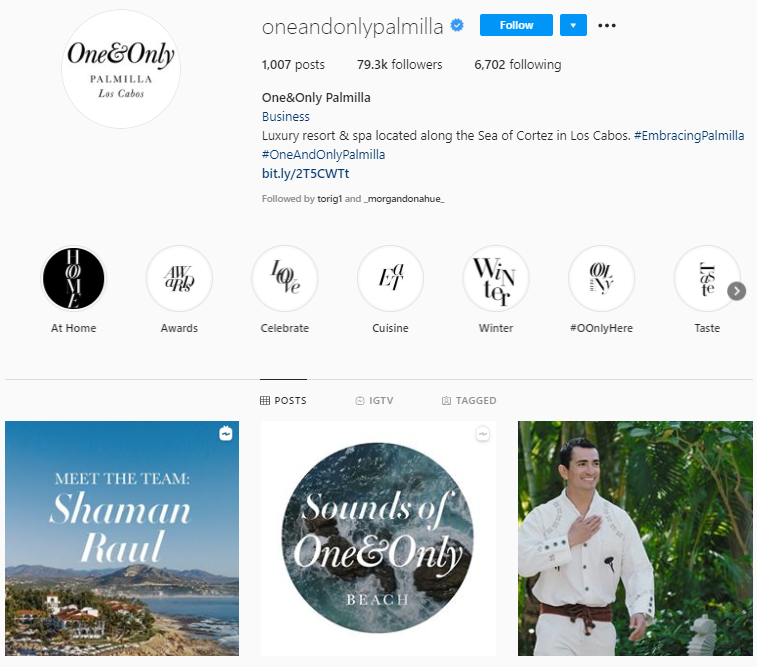 Cocktail Fun with Esperanza, an Auberge Resort
Fresh cocktails are an essential part of the culinary scene in Los Cabos. Tacos and ceviche aren't complete without a delicious drink in hand which is why Esperanza Resort has taken matters into their own hand and provided the community with a fabulous recipe for its signature Green Margarita. This refreshing cocktail with pineapple juice, cucumber and a Mexican staple, tequila, is a crowd favourite at Esperanza and now it is accessible to everyone right here.