Fall in love where the desert meets the sea.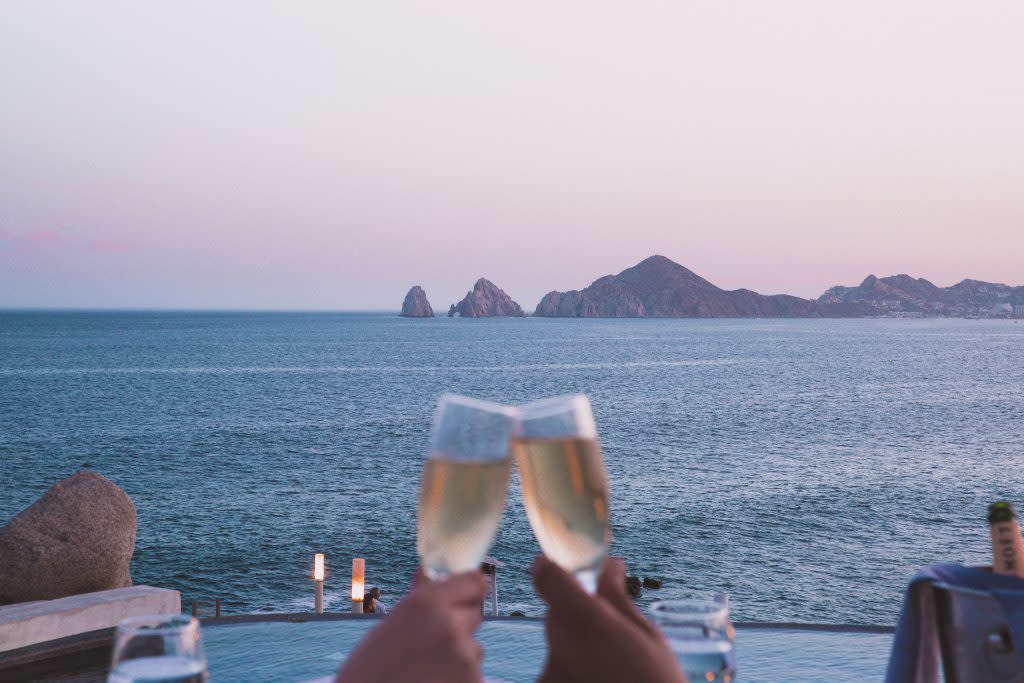 In Los Cabos, it's easy to feel connected to everything and everyone around you, especially when you're discovering its treasures with your partner. Here, you'll notice that the last rays of golden light seem to linger a little longer, the tapestry of stars seems to shine brighter and time seems to move slower, making sure special moments feel as though they'll last forever.   
This enchanting destination, situated at the very tip of the Baja Peninsula is a place where good things naturally come together, like the tranquility of the Sea of Cortez and the wildness of the Pacific Ocean. It's a place where laid-back vibes meet sophisticated luxury and where the promise of adventure is always matched by the guarantee of uninterrupted relaxation. Los Cabos is a place filled with perfect complements, just like you and your partner.
Set off on a day of adventures with your loved one, whether you go by land or by sea. Embark on a sport fishing excursion — more marlin and swordfish are caught in Los Cabos than anywhere else in the world — sail on a catamaran to Lover's Beach, or plunge into the waters Jacques Cousteau once called "the aquarium of the world" in Cabo Pulmo. On land, hop on an ATV for an exhilarating ride through the desert, or get closer to nature on a morning hike through the Sierra de la Laguna mountain range.
After your day exploring together, unwind with a couple's massage at a renowned hotel spa, where indigenous plants, flowers and ancient Mexican traditions are often incorporated into rejuvenating treatments. Top off the day with an intimate dinner at one of Los Cabos' many romantic farm-to-table restaurants, where you can say cheers to an amazing day together with a handcrafted mezcal margarita.
In Los Cabos, you'll discover that it's not just about the place, but the places it takes you and your partner together.