Stop dreaming about your perfect wedding. Make it real in Los Cabos, a luxurious venue where the ocean and the desert bring a truly unique and fantastic scenery. Its beaches, located on the Pacific side of the ocean, offers a stunningly clear view of the sunset and a perfect background for the day of your life!
With so many options, we know how hard could be to take a decision, but more important to make a choice that aligns with your couple, budget, location and style.
Before let you know some high-end venues in Los Cabos to say "I do" (including one aboard an exclusive luxury boat) read some "pros" of beach weddings in Los Cabos.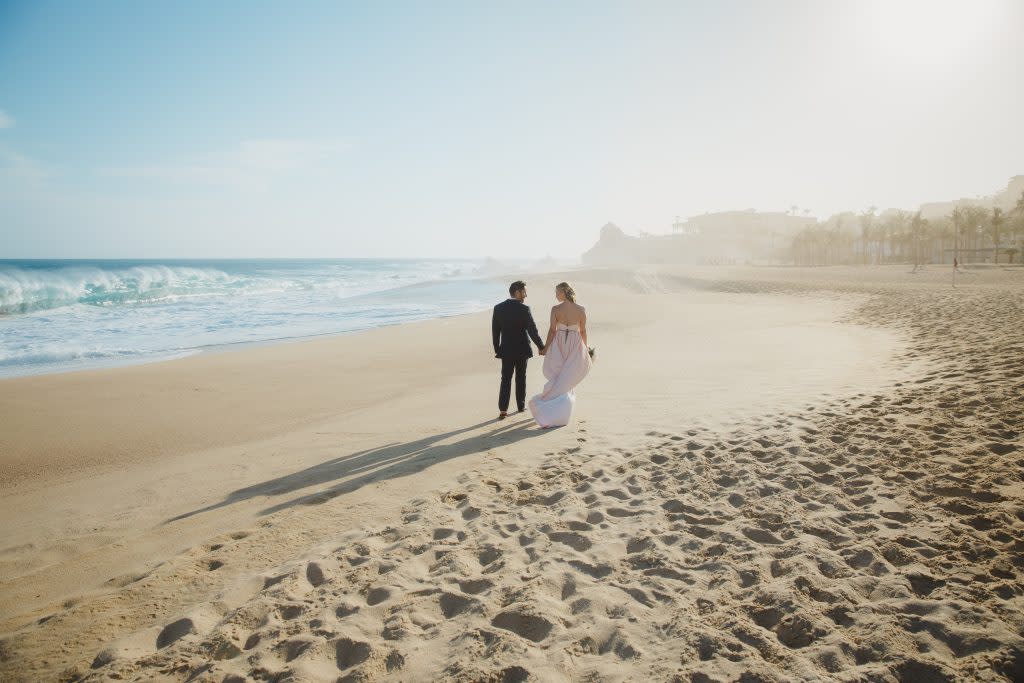 There's no better place to tie the knot than next to the ocean and all its splendors. The ceremony and the reception can be held right there on the beach! Your guests will be grateful!
The ocean breeze is something else! It will add an unbeatable romantic touch while you exchange vows.
Could be cheaper than a conventional as it you could enjoy your honeymoon too. Don't start off married life oppressed by debts. It's a day to celebrate with friends and family not to spend all your money.
Enjoy the days before or after with your beloved. Experience a whale watching tour (December to April), a camel ride, scuba diving, snorkeling, a road trip heading to Cabo Pulmo, Todos Santos or indulge yourselves at one of the most pleasant and relaxing spas.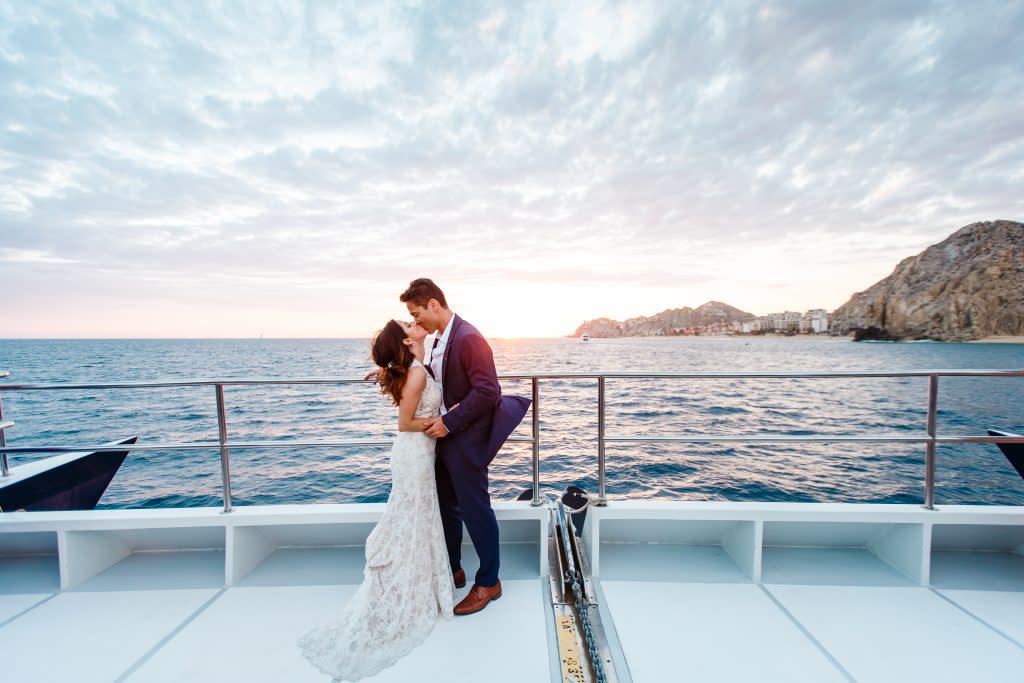 1.- THE RESORT AT PEDREGAL
It offers a truly indulgent experience for brides, grooms and guests. Unlike other, The Resort at Pedregal aims to support your celebration not just in the big day, but before and after the event as well. Experience a fulfilling vacation for you and your guests. Plenty of activities to enjoy are available, all planned and scheduled by a professional team.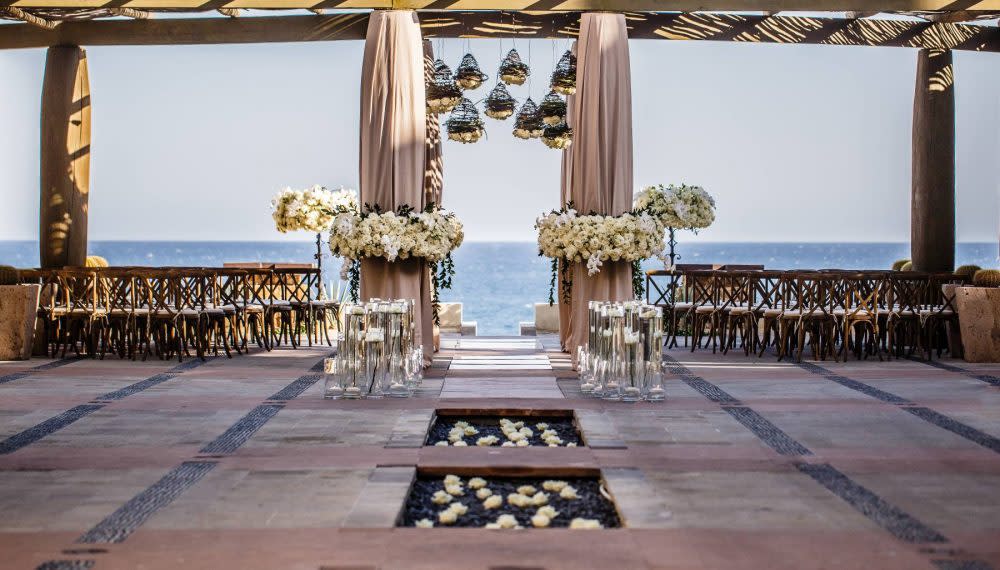 2.- SUN RIDER WEDDING
Combining sophisticated style, timeless elegance and world-class views, cruising the Pacific Ocean and the Sea of Cortez aboard an exclusive luxury boat charter allows you and your guests to relax in complete privacy, offering atmosphere and luxury, with personal crew and staff attending to every detail. Info: http://sunridertours.com/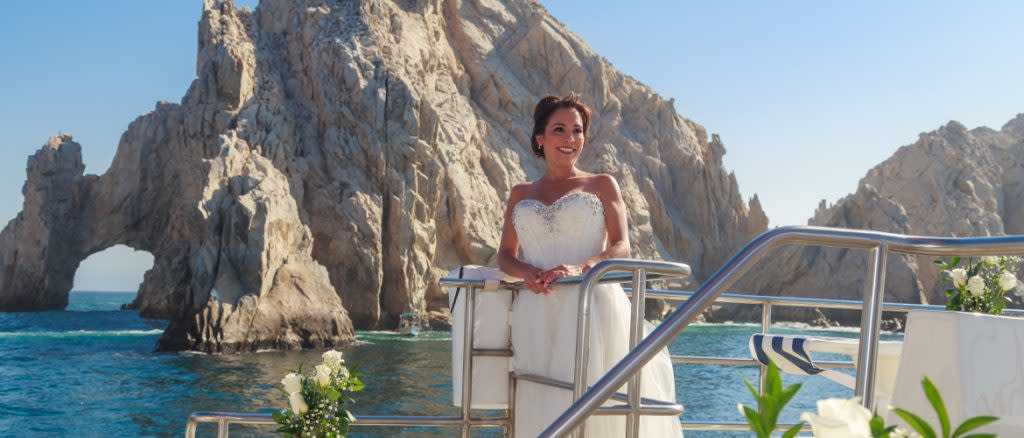 3.- SUNSET MONALISA
Some say that a true love story never ends, but what about celebrating yours at Land's End? Spectacular ocean views, first class gastronomy, impeccable service and elegant set ups will be at your disposal.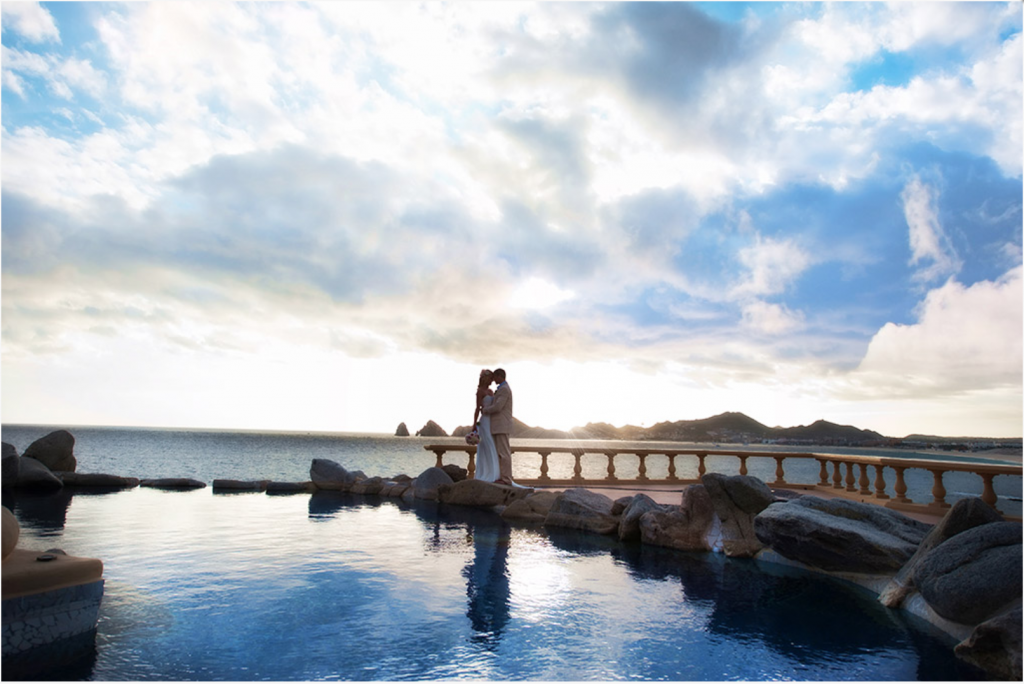 Large or small parties are accommodated with nine different terraces to choose from. Sunset Monalisa's policy is one bride per day to ensure undivided attention and service.
4.- CABO DEL SOL
The picturesque views and vibrant character of the Mexican Baja make Cabo del Sol the perfect location for hosting your wedding. Relax and trust on an expert team ready to hear all your needs and desires.  Your event will be one to remember in the years to come.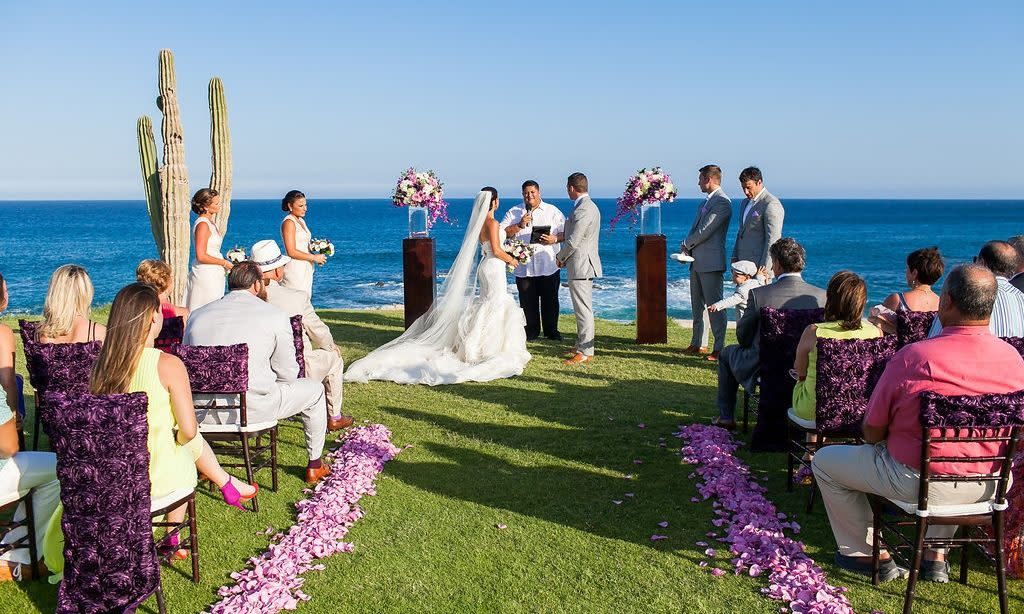 5.- CABO AZUL
Whether on the beach or overlooking the ocean in its stunning wedding chapel, brides and grooms-to-be can hand select every detail to make their wedding customized and special to them. From venues to menus to fireworks, Cabo Azul Resort offers an incredible selection sure to please the happy couple, families and friends! And with 326 luxury villas in the resort, your guests will be pampered and entertained the entire stay.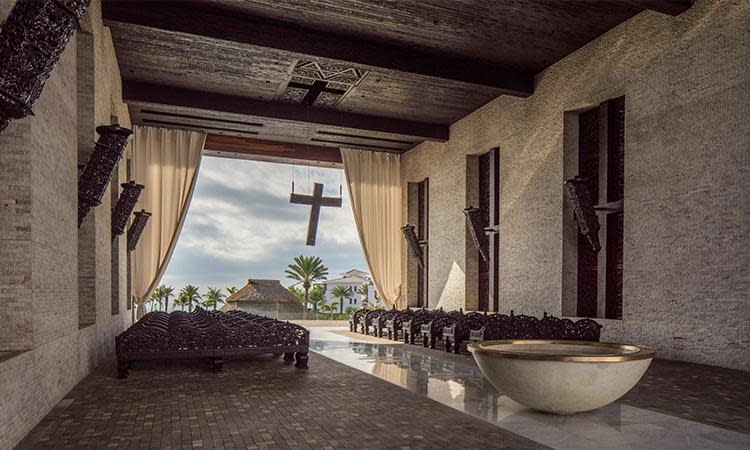 By the way, the Fifth Annual Wedding Planner Destination Congress, the largest business platform for professionals in the destination wedding industry, will be held April 10-12, in Los Cabos.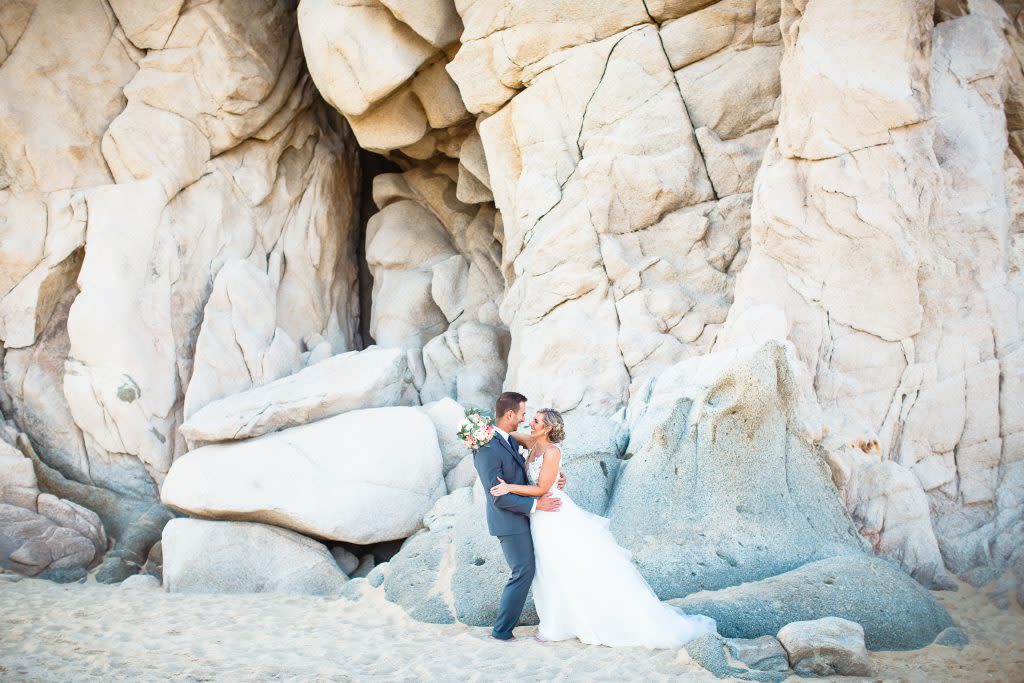 It is a world-class event that brings together the world's most famous wedding planners under one roof with a splendid spread of creative partners and providers that help make those dream weddings a reality.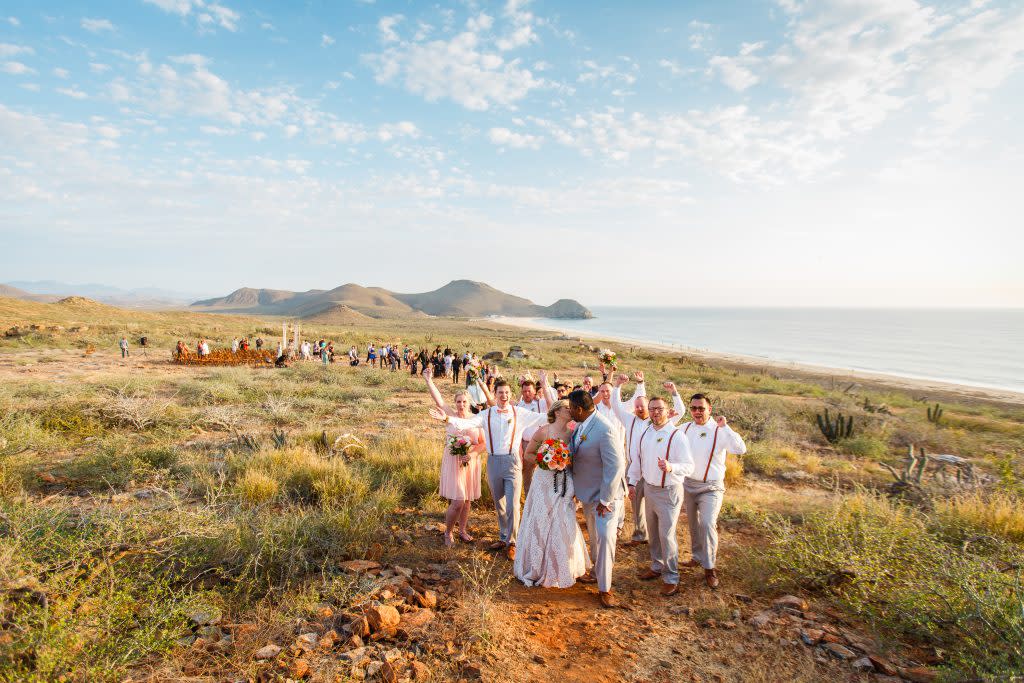 Many travelers around the world choose Los Cabos as the place to celebrate one of the most special occasions in life. Not only the newlyweds enjoy an extraordinary event, but each guest that treasures an experience not easily forgotten.
Photography by Julieta Amezcua http://www.byjulieta.com