One of the best things about Los Cabos, Mexico at the sunny tip of Baja California is that it is small and easy to familiarise yourself with. The two main towns, Cabo San Lucas and San Jose del Cabo, are only a short thirty-minute drive from one another, with the destination's top hotels hugging the coastline between the two hubs. Hanging out both in Cabo San Lucas and San Jose del Cabo is a must and each offer an array of food, nightlife and cultural experiences
However, casting your net outside of the two Cabo's will reveal a lot to be explored.  If you're lucky enough to be spending more than a few days in Los Cabos, day trips are always a good way to check out what's off the beaten path. Check out these three unique destinations, just a short hop from the centre of the action, to enhance your Los Cabos experience:
Cabo Pulmo Just a two-hour drive north from San Jose del Cabo is the beautiful area of Cabo Pulmo in the East Cape region. Best known for the Cabo Pulmo National Marine Park, the area is surrounded by undeveloped desert, beautiful mountains, and gorgeous crystal-clear water beaches. This is one of the best places to snorkel in Baja California due to the shallow bay that is home to one of the three living reefs in all of North America. Spend the day becoming acquainted with colourful fish and when you get hungry from all that swimming, head to any of the local restaurants for an authentic Mexican bite. Hire a car and make this trip yourself, or book yourself a spot with any of the fantastic tour companies such as Cabo Adventures or High Tide Sea Expeditions for a guided trip to Cabo Pulmo.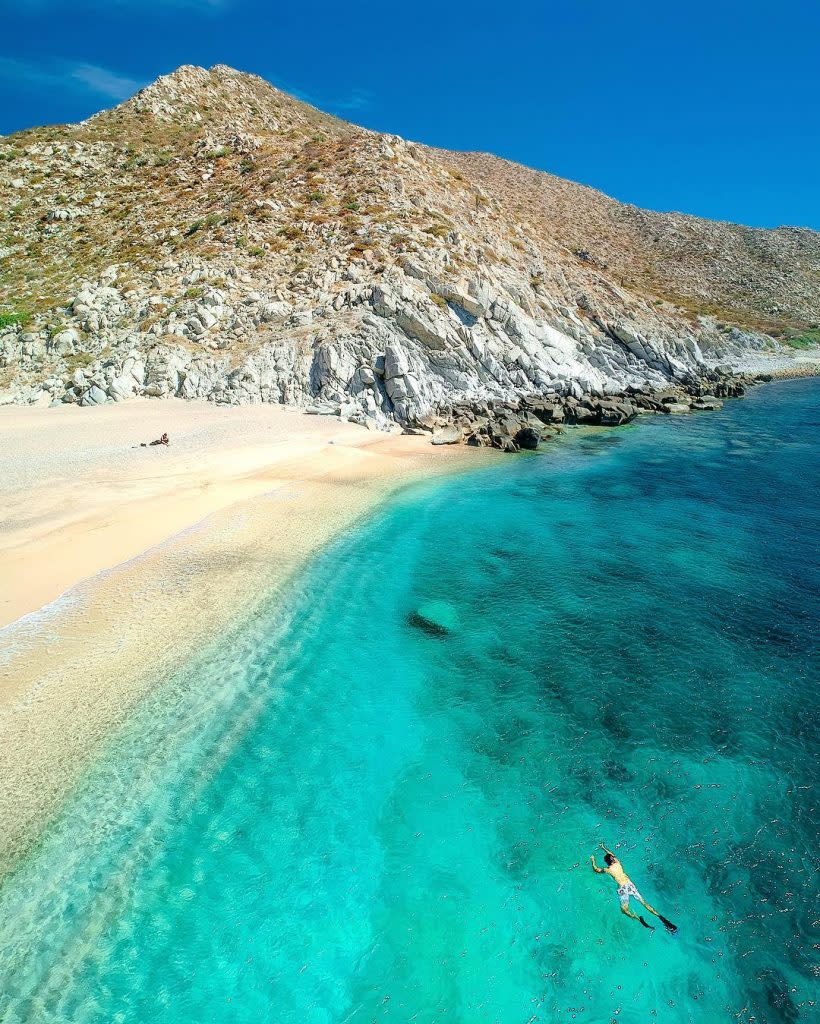 Credit: @_markfitz on Instagram
La Paz There are two words that will either convince you to head to La Paz - or have you running in the opposite direction: whale sharks. Los Cabos is one of the very few spots in the world where you have the opportunity to swim with whale sharks. The trip to La Paz from Cabo San Lucas is about two and a half hours so making a full day of it is key. Tour companies such as Cabo Adventures' run day trips and their expert guides ensure you can have the most positive experience possible.
If befriending the biggest fish in the sea isn't your thing, there is still a lot for you to see in the capital of Baja California. Widely known for its seafront Malecon promenade with remarkable beaches, parks, and Mexican and international art, La Paz attracts fewer tourist attractions but makes up for it with authenticity and that, of course, includes amazing food. Enjoy yourself at any of the local spots for a refreshing cactus margarita and a delightful fish taco.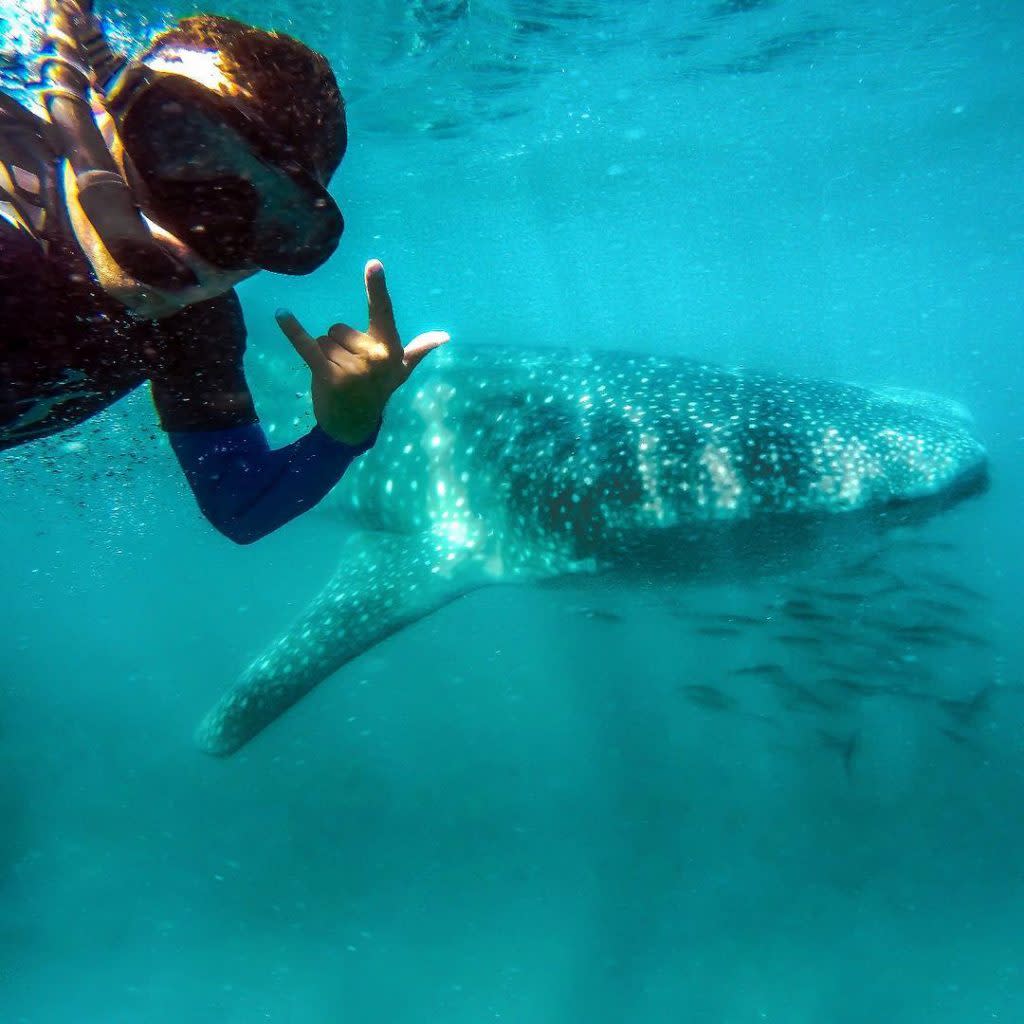 Credit: @cabo_adventures on Instagram
Todos Santos Todos Santos is slowly becoming one of Baja California's newest hotspots. Much different to the resort-style vibe of Los Cabos, Todos Santos is a hidden gem after a bumpy dirt road trek along the coast. At only an hour's drive, this is the closest excursion from Cabo San Lucas and growing into the most popular. Set along the Pacific Coast and backed by the breathtaking Sierra de la Laguna mountain range, Todos Santos is known for many different things: an abundance of art galleries, a history museum, a variety of restaurants – not just Mexican food if you need a break – and most of all, surfing. Just twenty minutes south of the town, Playa Cerritos is one of the best surfing beaches in all of Baja California. Something unique to Todos Santos compared to the other excursions is the shopping culture. If the perfect holiday for you involves acquiring authentic Mexican gifts, the streets of Todos Santos will be a very exciting place for you.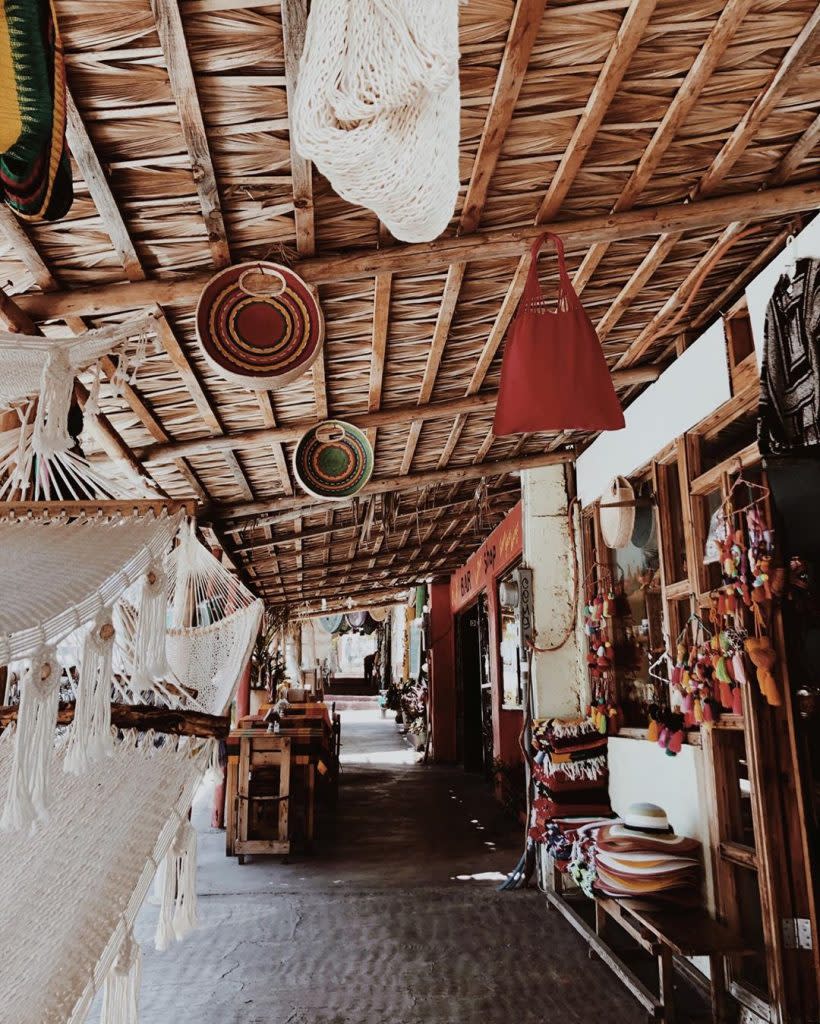 Credit: @anitawinterfell on Instagram