Nestled on the tip of Baja California Sur where the rugged desert and beach meet the Pacific Ocean and Sea of Cortés, Los Cabos is the ideal setting for adventure on land, sea or high in the sky. From lightning-fast zip lines to heart-pounding bungee jumps, this paradise is home to unending adrenaline-pumping excursions. The eco-friendly Wild Canyon Adventure Park has built a team of experienced guides ready to give adventure enthusiasts the thrill of a lifetime. Check out some of the most exciting experiences available at the adventure park.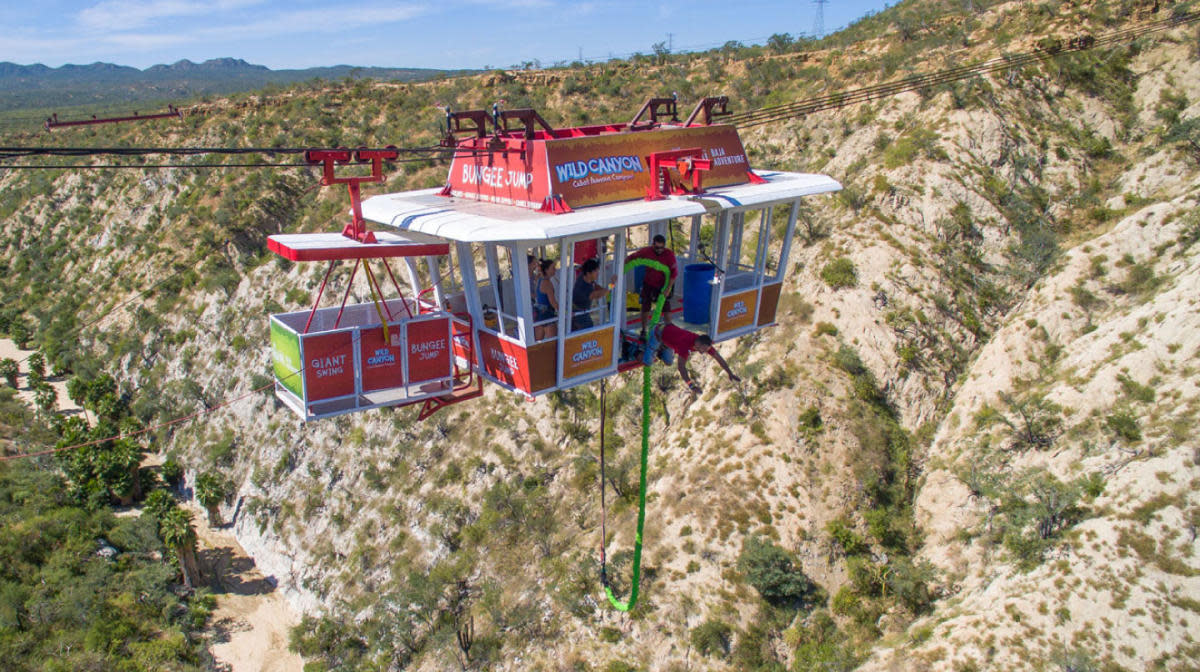 For an electrifying leap into the unknown, visitors to Wild Canyon Adventure Park can check bungee jumping off their bucket lists. A custom-designed glass floor suspension gondola transports thrill seekers, where anticipation builds and adrenaline surges. Fears are abandoned as jumpers prepare for a heart-stopping 300-foot free fall into the breathtaking canyon, creating an unparalleled sensation of pure exhilaration.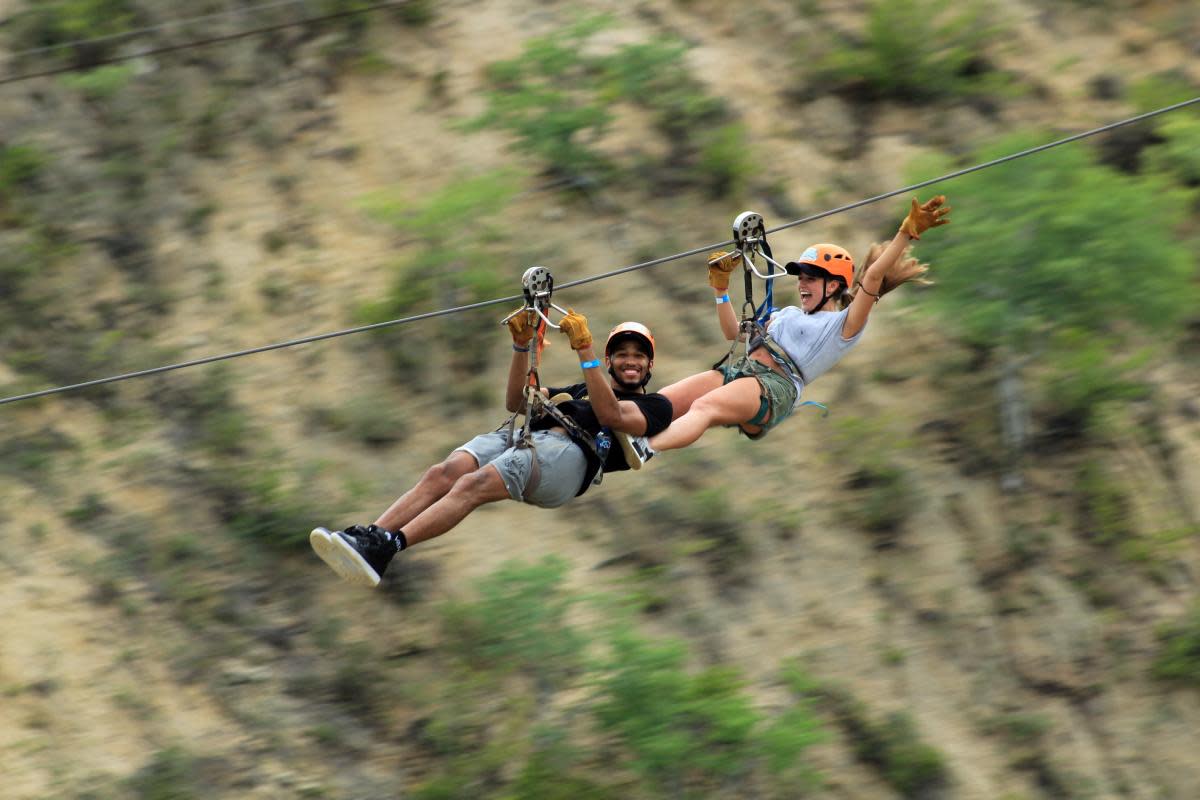 Embark on a thrilling journey through the skies on Wild Canyon Adventure Park's monster zip lines. This exhilarating attraction boasts a collection of eight zip-lines, including the longest in all of Baja California Sur, spanning more than 2,600 feet. While reaching speeds up to 55 mph, riders are treated to awe-inspiring panoramic views of the surrounding natural wonders. Seasoned adventurers and first-time zip-liners can ignite their sense of adventure with this unforgettable experience.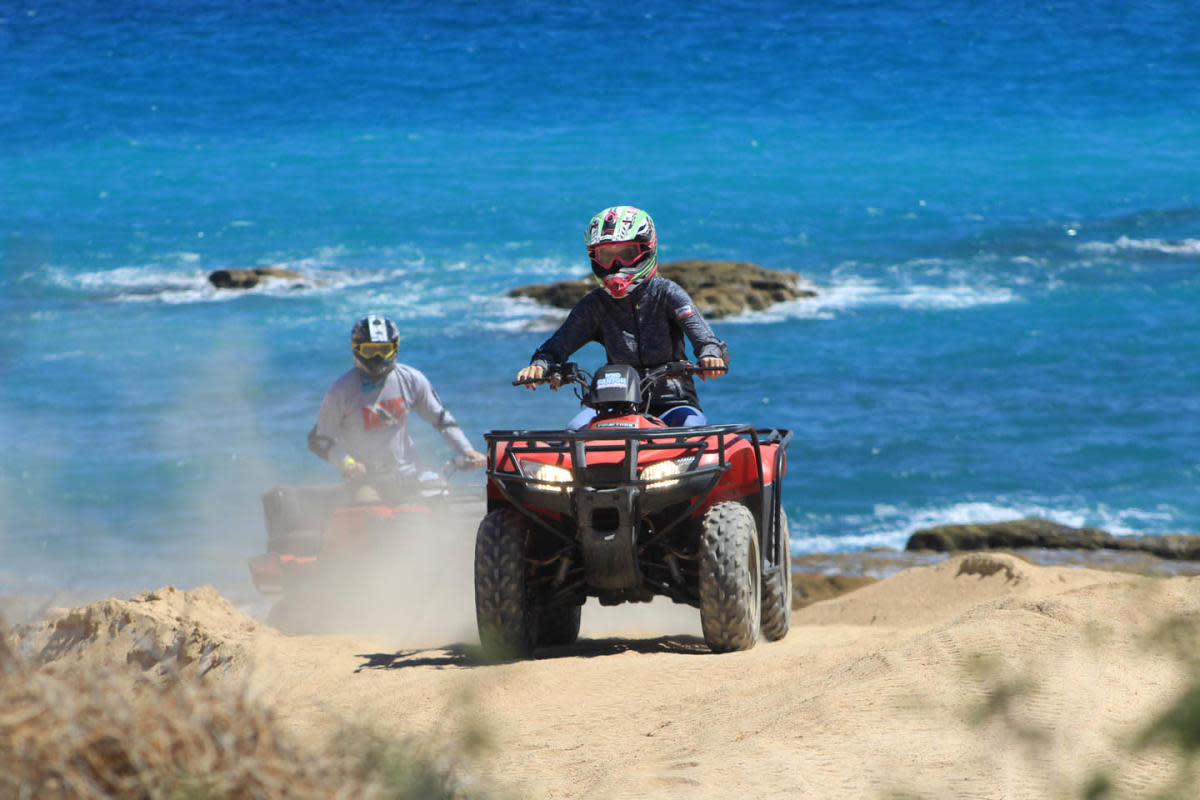 The adventure park is home to more than 280 acres of off-roading terrain across beaches and desert landscapes, through rivers, and over a one-of-a-kind suspension bridge. Offering a range of options, Wild Canyon Adventure Park allows visitors to tailor their ATV experience to their preferences, whether they choose to ride solo, with a partner, or in the company of friends. The park's commitment to environmental conservation is evident as they ensure its eco-friendly experience strictly follows verified roads and trails, safeguarding the remarkable flora and fauna found within the beach and desert areas.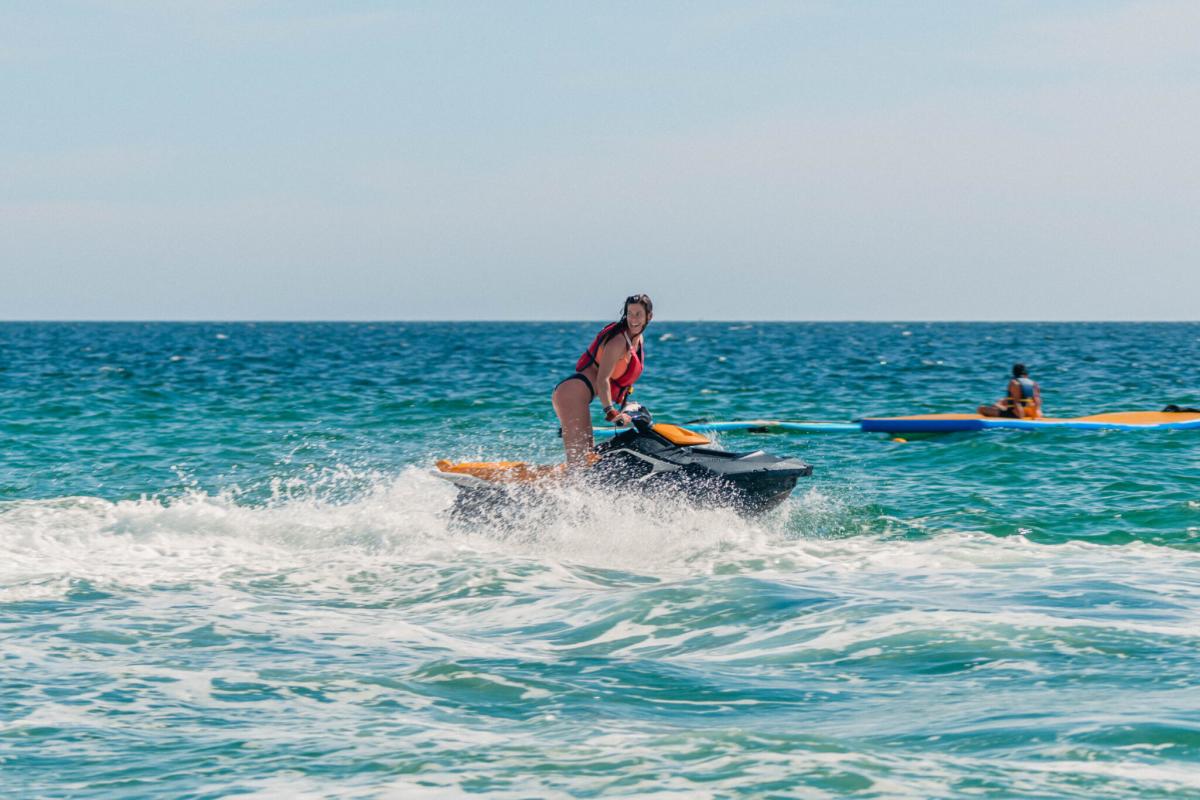 Departing directly from the beach, riders will venture through the pristine waters with ample opportunities to marvel at the enchanting marine life along the way. Upon arriving at Chileno Beach, an hour of guided snorkeling allows visitors to delve into the captivating underwater world. After an immersive exploration, the return trip promises a thrilling ride back on the powerful jet skis, ensuring an adrenaline-fueled conclusion to this unforgettable experience.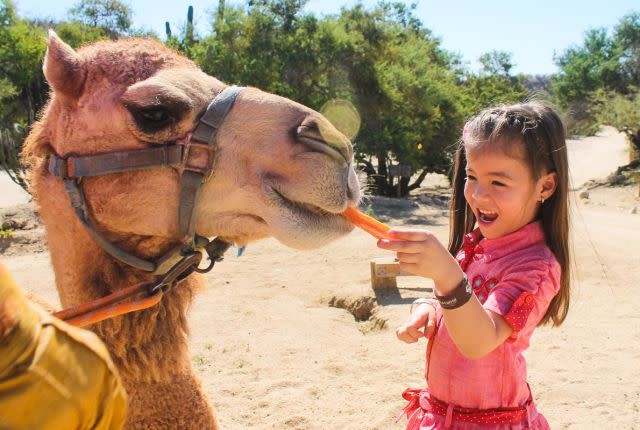 At Wild Canyon Adventure Park's animal sanctuary, adventure travelers can immerse themselves in the natural habitat of exotic species, including rescued and endangered animals. Through interactive encounters and educational programs, visitors gain insight into conservation efforts and the significance of protecting these remarkable creatures. From up-close animal interactions to enriching activities like feeding and educational presentations, this sanctuary offers a remarkable adventure that blends thrill and compassion in an unforgettable setting.
Wild Canyon Adventure Park is a one-stop destination for thrill seekers, offering an abundance of exciting activities for all ages and skill levels. Learn more information about the tours and excursions available at the adventure park.