Ironically enough, holidays can be stressful. The planning and financial saving aren't your typical ideas of fun. Running through the airport to make your hour long connection is taxing and after the full day of travel, you're exhausted. Shouldn't your holiday be the one time of the year you're not stressing?
As focus on wellness grows more and more popular, travellers are beginning to see the worth of incorporating this into their holiday itineraries. One way to tackle these common travel stresses is to centre your trip around wellness retreat or spa. Luckily enough, Los Cabos is all over it. If you're not sure where to begin, here are four places to check out to turn stressed out into blissed out:
Casa Dorada Saltwater Spa The Baja way is all about enjoying the simpler things in life. Think delicious tacos and a day at the beach. However, the Baja way is also about pure relaxation and sometimes we need a good dose of pampering. Saltwater Spa at Casa Dorada Los Cabos Resort & Spa will help you achieve your ultimate moment of relaxation. Their motto is "soothe the mind, body and soul on the shores of Cabo San Lucas" and they know how to make it happen. Take your pick from an array of indulgent treatments and therapies as well something as functional as a fitness class, haircut or manicure.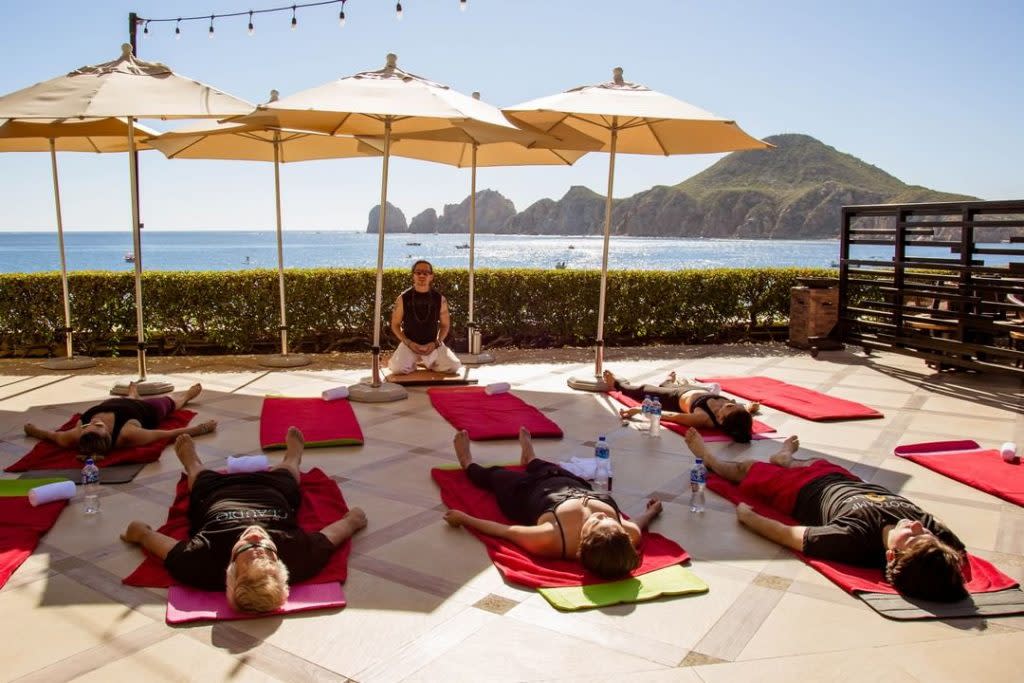 Credit: @casadoradacabo on Instagram
Casa Tara Hotel - Wellness Yoga Retreat Attending to your mental wellbeing as well as your physical wellbeing is key. Sure, you can lay on the sand and feel relaxed, but some of us need some guidance to get truly Zen and that's what Casa Tara can do. This exotic yoga and wellness retreat is just a short hop from Los Cabos and offers a variety of events and retreats that can help you find a happy headspace and reset yourself for a few days.
Tara, of which Casa Tara's name is derived, is a female meditational deity for Buddhists, is considered to be the Bodhisattva (or mother) of Universal Love and Compassion. Buddhists believe that once she achieved her enlightenment on Earth, instead of transcending, she chose to stay in the world to help mankind raise their consciousness and free their souls. We're glad she's here and this perfectly depicts what Casa Tara is all about: community, love and lifting others.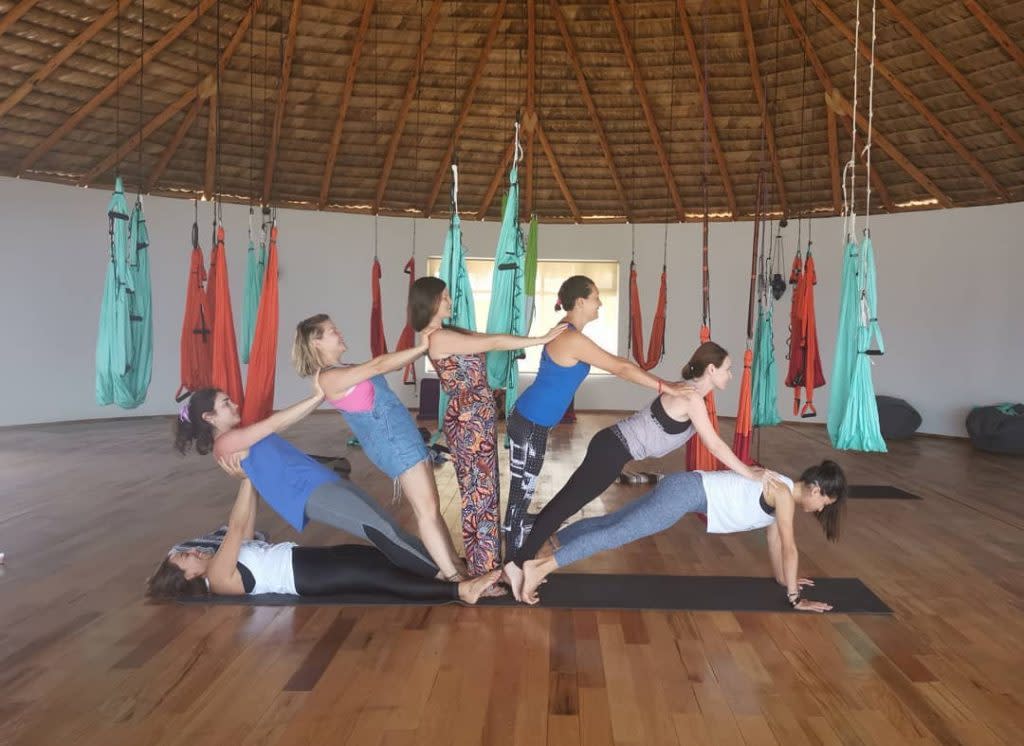 Credit: @casatararetreat on Instagram
Wanderwell Retreats: One & Only Wellness Only & Only Palmilla's Wanderwell Retreats are a series of packages that include unique wellness experiences. Guests can discover luxury wellness focusing on healthy lifestyles with renowned host and certified yoga instructor, Vitina Blumenthal.
The retreat includes two nights stay at One & Only Palmilla, yoga and meditation every day, a self-discovery workshop, a massage, daily health-focused meals and wellness gifts. It all sounds too good to be true but the real truth here is that a holiday like this is what we should all be aiming for. The packages are available across various dates until the end of the year.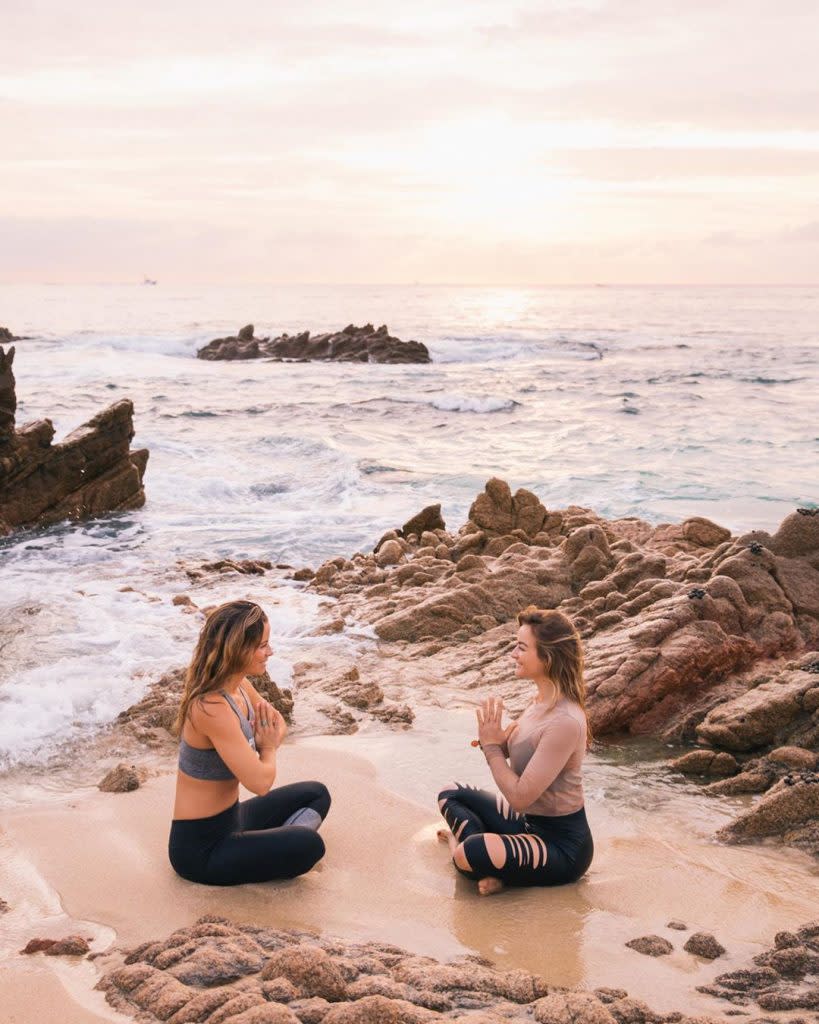 Credit: @oneandonlypalmilla on Instagram
Spa El Ganzo at Hotel El Ganzo Head to local favourite, San Jose del Cabo, and enjoy the variety of services offered at Hotel El Ganzo. This down-to-earth and creative hotel exemplifies Baja Sur California in every way from the quirky architecture to the local organic products used at the hotel's spa. El Ganzo Spa has five treatment rooms in addition to the therapy pool, a sauna, steam room and indoor gym with Kinesis to leave you feeling revitalised and healthy just after one day.
Everything that touches your skin will be eco-friendly and organic from the white tea exfoliant to the tropical fruits used in the 'Fruit Synergy' body treatment. And after the most relaxing day of your life, head to your spa suite where you will be treated to an entire room with a private bathroom and shower as well as a terrace with a day bed where you can sit back with a refreshing aperitif.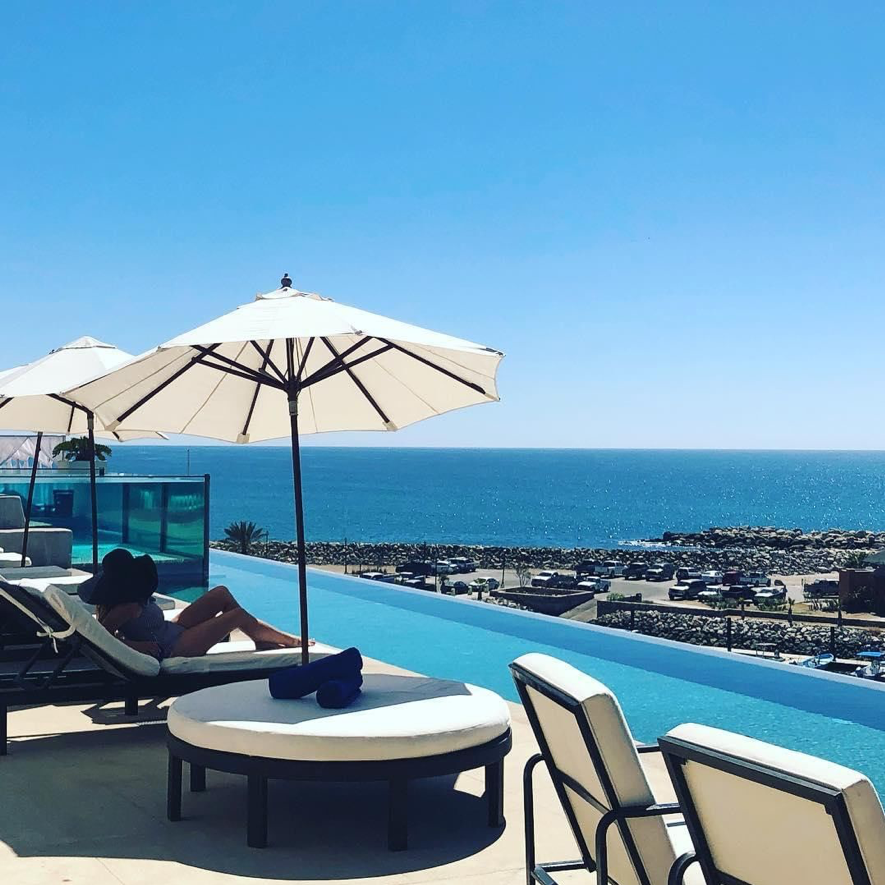 Credit: @hotelelganzo on Instagram