"A day at the beach restores the soul"
When it comes to holidaying in Los Cabos, you can be sure you'll experience the vacation of a lifetime. The coast offers crystal-clear waters, fascinating landscapes, adventurous tours, amazing water activities, delectable gastronomy, high-end resorts, amazing sea-life, and friendly people.
Did you know that visiting the beach also has health benefits? Studies have shown that natural environments, such as the many found in Los Cabos, brings multiple advantages to people both physically and mentally.
1- STRESS-FREE AND RELAXATION
A short walk on the beach helps to decrease stress and reset your mind. If you'd really like to feel at ease, unplug from daily life and spend a leisurely beach day at Santa Maria. Located at kilometer 12 along the corridor connecting Cabo San Lucas with San Jose del Cabo.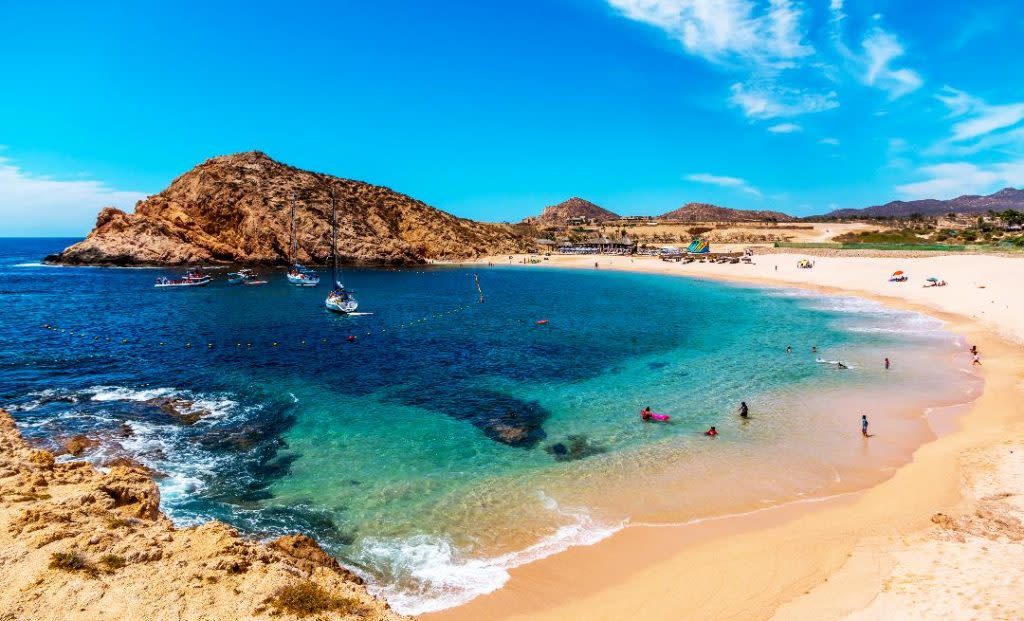 On this fascinating horseshoe-shaped beach you will stare out at the blue ocean, its fresh sea salt air inviting you to relax.
2- ANTI-AGING
Swim at Chileno beach and experience its uniqueness. It is the perfect spot for a spa-day surrounded by sand, sun and the ocean, and has plenty of anti-aging properties due to its minerals richness including sodium, chloride, sulfate, magnesium, and calcium.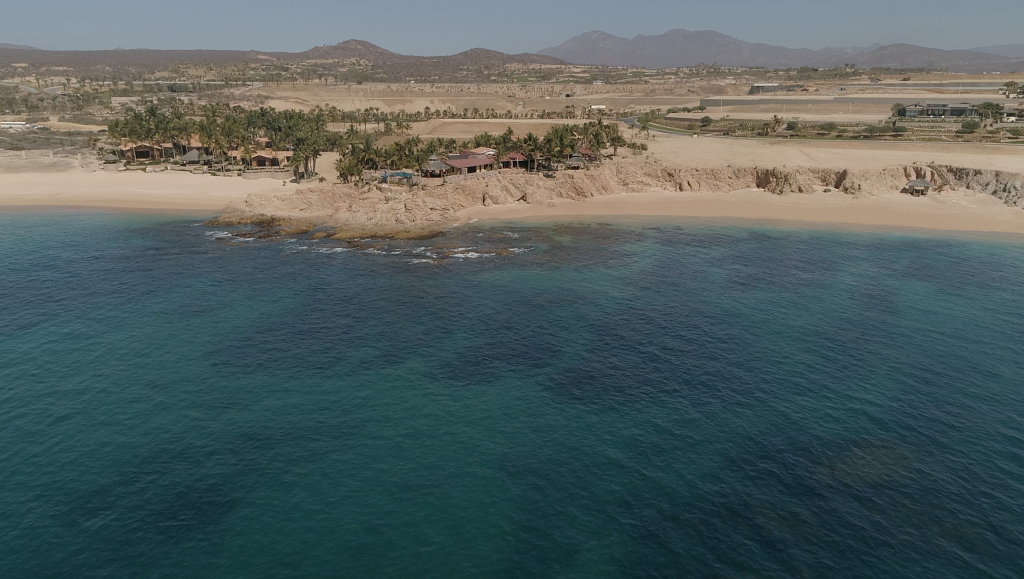 The sea can help to improve your skin's health for free!
3- PLEASANT SOUNDS
There´s a reason why many apps include sounds of the ocean and crashing waves as a way to sleep deeper or to meditate. At Lover's beach, you can listen to this natural symphony.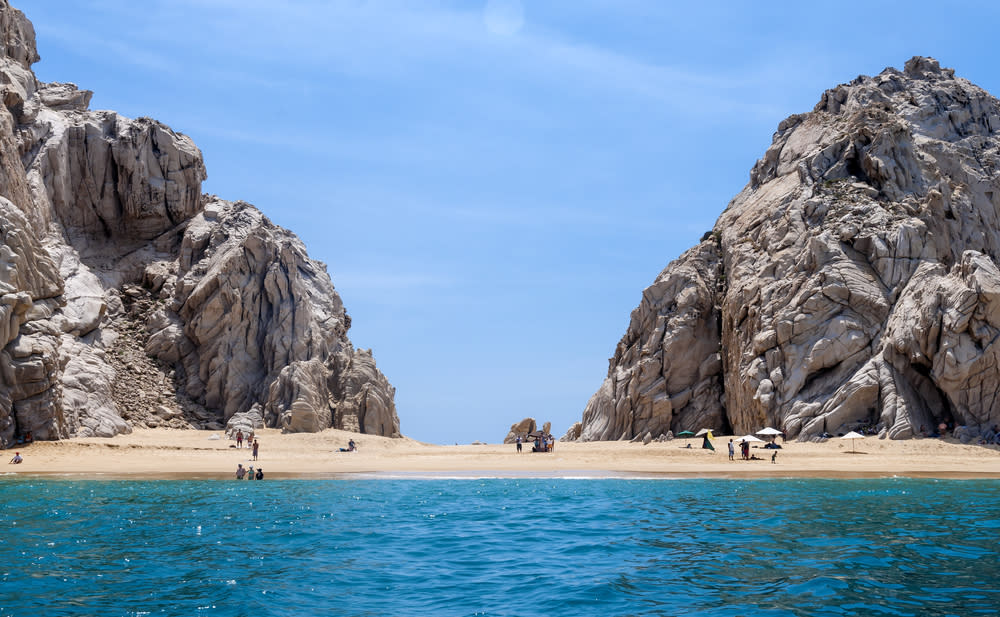 After your ocean therapy go to swimming or snorkeling on the Sea of Cortez side of Lover's Beach, where the clear, blue, almost luminescent water is unquestionably the nicest in Cabo San Lucas.
4- IMPROVE SLEEP HABITS
After just a few hours on the beach you will experience one of the most valuable benefits: a truly pleasant sleep. Say goodbye to insomnia at Medano Beach. It is known for soft sand, and clear waters. Once you've rested, you'll have the energy to swim and enjoy the many aquatic adventures including flyboarding, scuba diving, snorkeling, jet skiing and kayaking.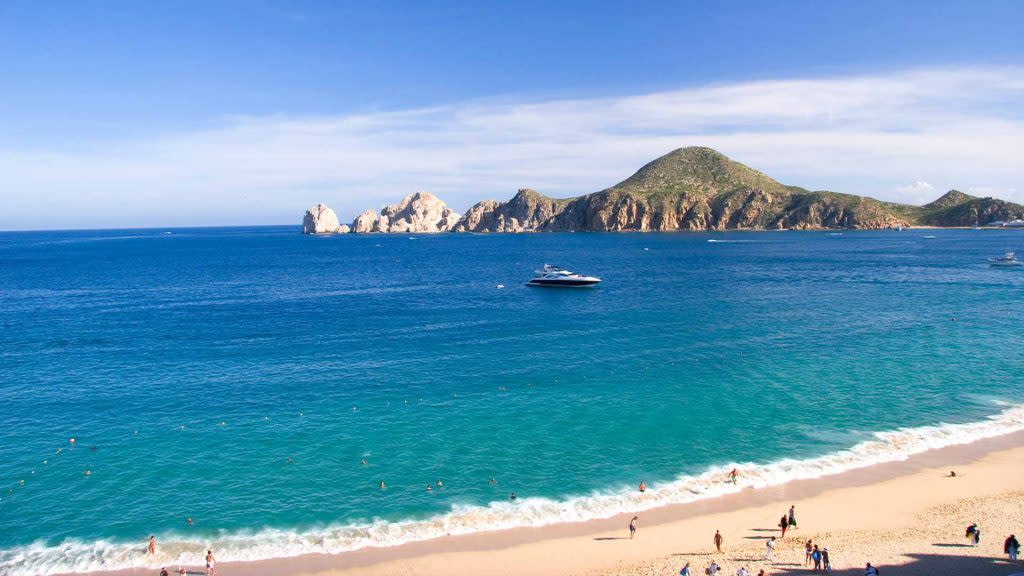 Beach helps relieve 3 factors that affect sleep: anxiety, fatigue and hormonal imbalances. At Medano Beach, you'll find everything you need to enjoy your time in Los Cabos: Hotels, resorts, restaurants, bars, beach clubs, spas, tours, activities, nightlife and more…
5- EXFOLIATION
If you are ready to visit Los Cabos, be sure to prepare and take advantage of the opportunity to pamper your body with the abundant natural resources of sand. Your skin will get softness like never before.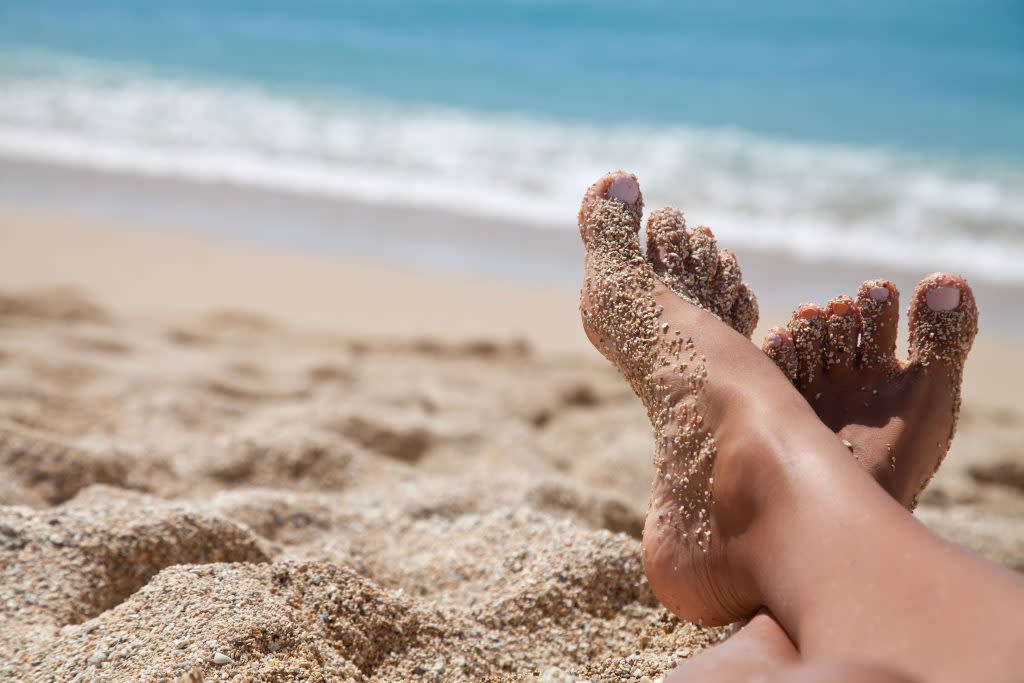 Sand is a free natural-exfoliant, and comes with great benefits. Walking on our stunning beaches nourishes and soothes the soul as well as exfoliating and soothing the sole.
We could write so many articles and pages about healing virtues of Los Cabos, but there´s no better way to know it than experiencing it yourself!