Shopping and traveling can´t be understood separately. Some of the very first travelers set sail on shopping expeditions, exploring the earth in the hopes of purchasing exotic products and gifts not available in their region. The way we travel today is not far from it. In every trip, we are searching for the perfect souvenir to remind us of our experiences and destinations or to surprise our beloved ones.
Whether you're on the hunt for clothes, art, home décor, jewelry or handcrafts, shopping in Los Cabos offers great whimsical options for all budgets and tastes.
Below are some of the most popular and varied shopping spots for visitors and residents alike.
1- ECLECTIC ARRAY
Shopping with a cause! Eclectic Array's mission is embracing artisans to create unique handmade products, connecting them with consumers and transforming lives across Mexico.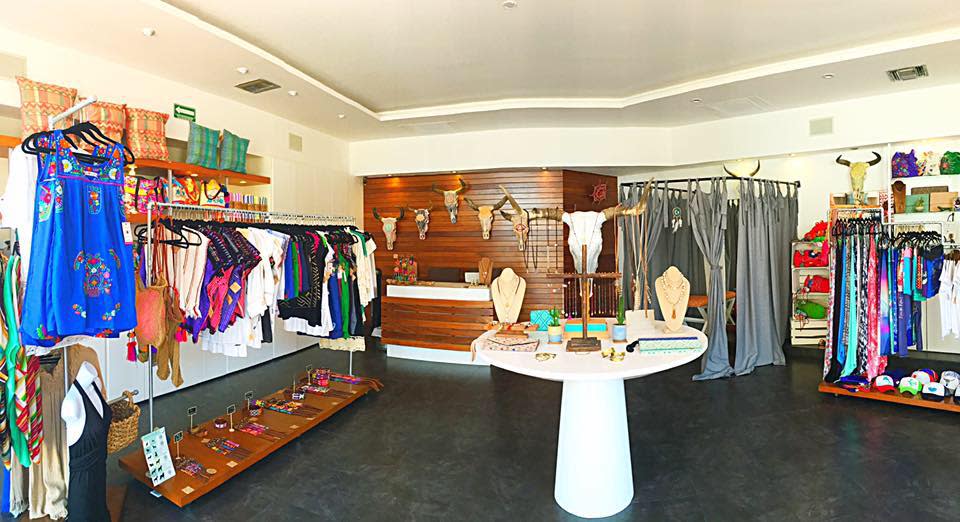 They have incredibly talented artisans from various regions of the country whom all make beautiful items typically used for home decor and clothing, everything from bedding, pillows, table cloths, lamp shades, headboards and in women's fashion as well.
2- PUERTO PARAISO MALL
Three-levels mall with over 100 shops and businesses carry everything from elegant clothing to leather jackets and boots, as well as 10 movie theaters and a bowling alley. Also boosting restaurants, art galleries and live entertainment as well as a parking garage for up to 2000 vehicles.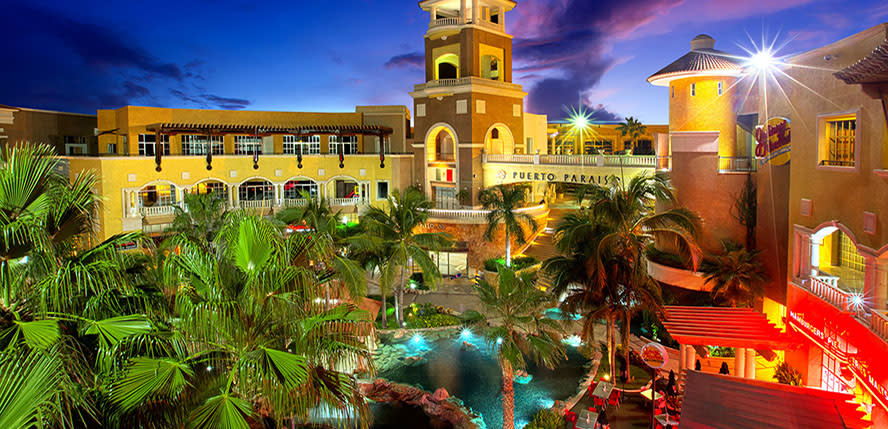 Brand stores include Forever 21, Harley Davidson, Nautica, Diamonds International, Adolfo Dominguez. www.puertoparaiso.mx
3- THE GLASS FACTORY
Glass has been hand blown by almost every culture since ancient times. Cabo San Lucas is home to what was for many years the only glass factory on the Baja peninsula. Watching the artisans blow glass is mesmerizing, the technique fascinating. Go before 2 p.m., while the taller (shop) is humming with activity.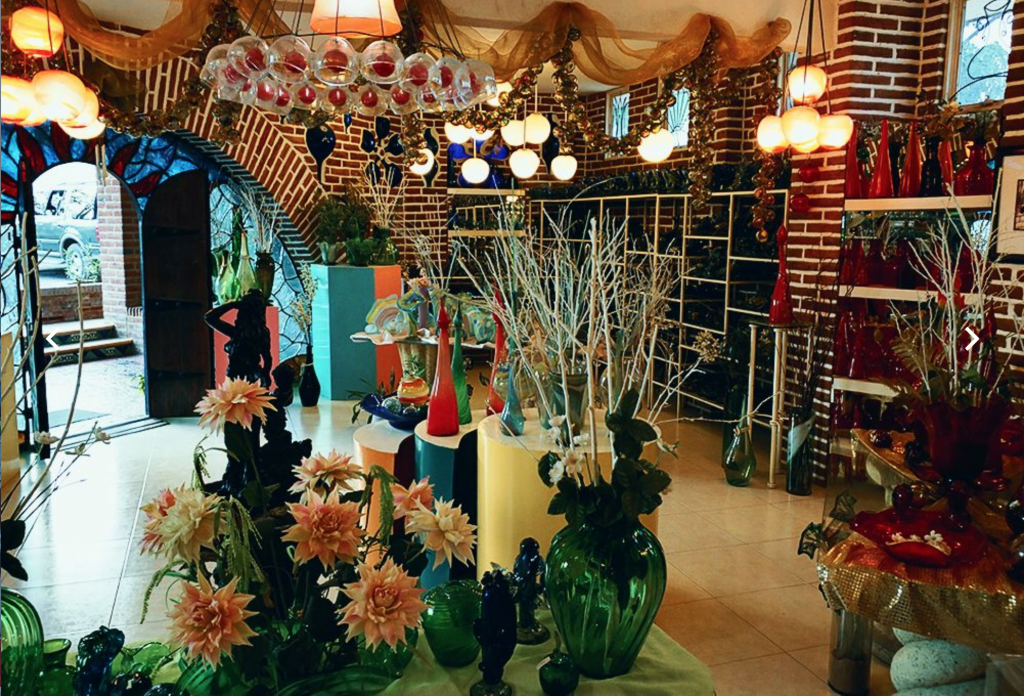 Most tour agencies offer visits to the Glass Factory with a bilingual guide, or you can take a taxi and run on your own time. There's a shop on-site for purchasing glassware, figurines, plates and bowls; and special orders are welcome. www.glassfactory.com.mx
4- FLEA MARKET AT THE MARINA
Take a stroll through Los Cabos downtown as you admire a large variety of items to choose from. See typical handmade Mexican crafts, high-quality textiles, straw hats, and silver jewelry.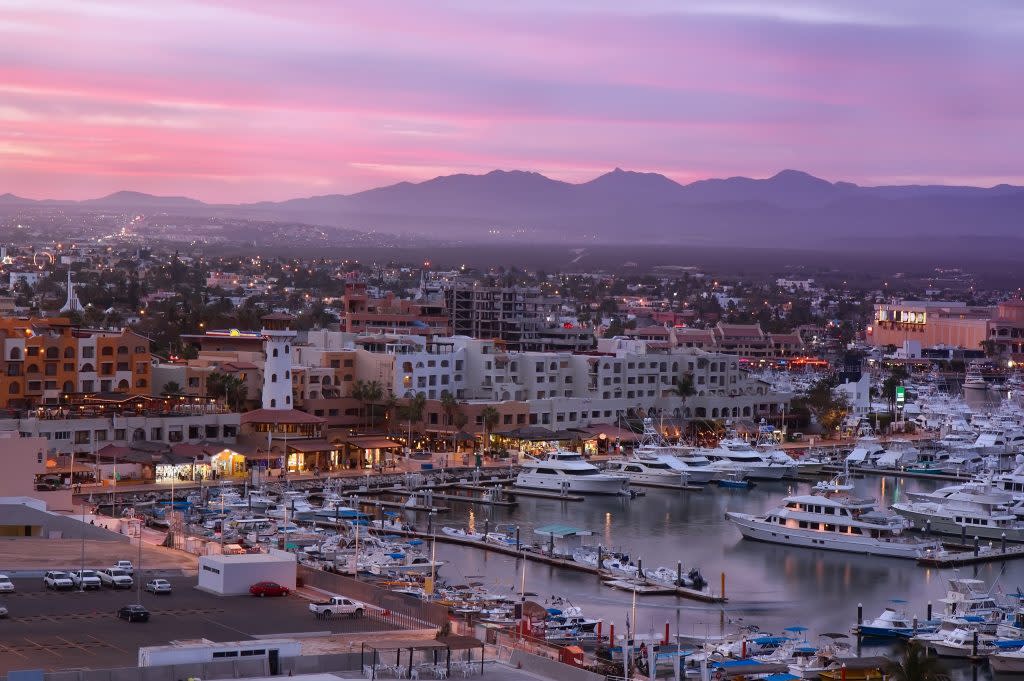 Take a break from shopping for a meal at one of the many restaurants nearby. Some vendors will accept credit cards, and nearly all take U.S. currency.
5- MANUEL SANCHEZ JEWELRY
Find and buy unique pieces carefully handmade using millenary techniques combined with modern procedures to achieve textures and forms that are rarely found in common jewelry. Manuel Sánchez works along his team of master jewelers on each collection.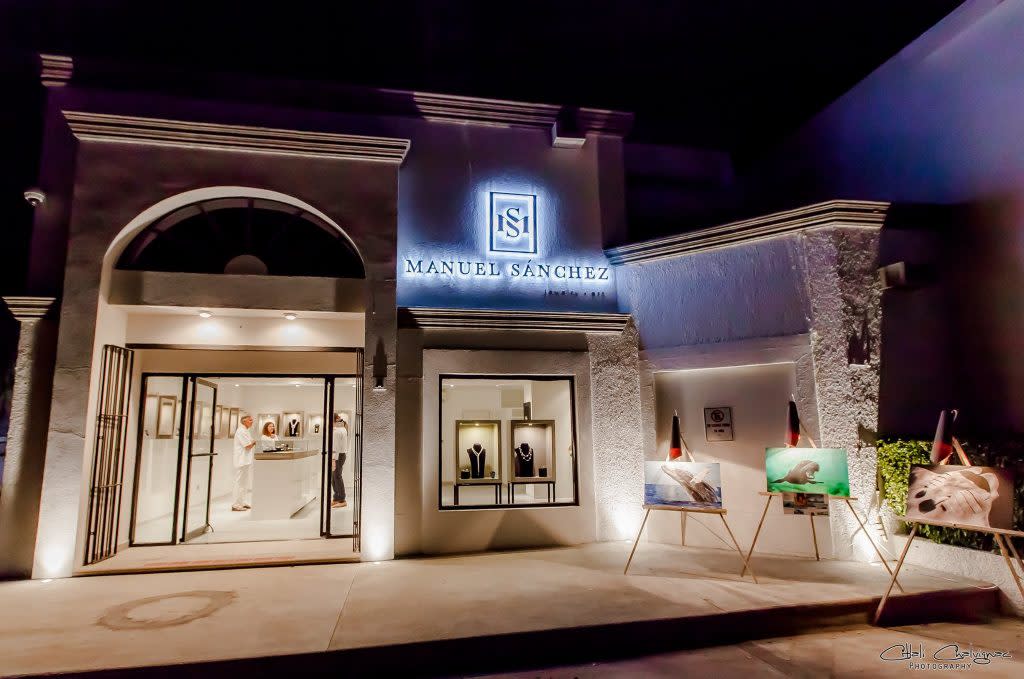 During the creative process, he implements all the techniques learned throughout his career with the family business, and combines them with his personal style, which is characterized by a taste for contemporary arts, traveling and nature.
Before you go…
Los Cabos is a synonym for natural wilderness and its color palette is a feast for the eyes! The shades of blue in the ocean, the browns in the desert, and the greens in the forest are perfectly blended as a visual melody.