In a place where the desert meets the sea, there's no shortage of incredible views. Here are the top ones you can't miss.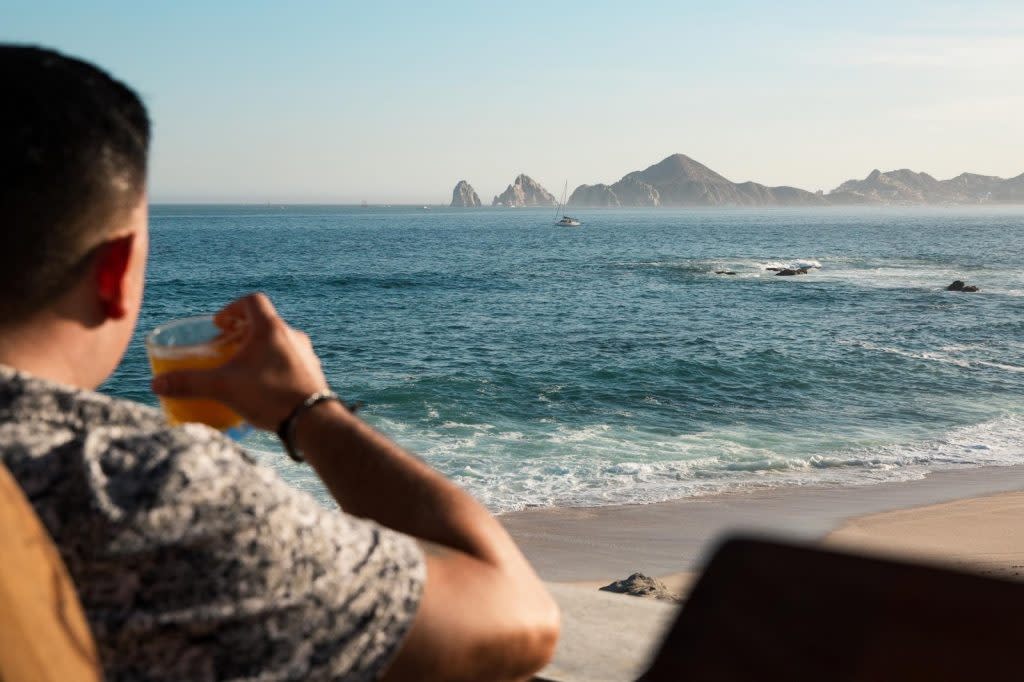 El Arco The timeless symbol of Los Cabos, El Arco is the gateway to where the Pacific Ocean collides with the Sea of Cortez. At sunset, the arch transforms into a breathtaking silhouette, framing the sunset and the sea behind it.
Zip Lining Soar over meandering canyons and rolling desert hills on a zipline in the middle of the Baja Desert. The bird's-eye view reveals miles of stunning desert landscape punctuated with green plants and views of the ocean.
Diving Plunge beneath the surface in Los Cabos to discover an underwater world full of vibrant fish, colorful coral and an abundance of marine animals. Admire the entirely different view of Los Cabos beneath the waves by diving and snorkeling.
Horseback Riding Gallop across the sand, where seascapes meet the vast landscapes of the desert. You'll be treated to a serene horseback ride through Los Cabos' vast terrain with incredible views to complement your journey.
Mt. Solmar For sweeping views of both land and sea, hike to the top of Mt. Solmar. Make sure to prepare for a steep trail and don't forget to bring your water, hiking shoes and camera to capture the panoramic views! There are options to hike Mt. Solmar on your own or you can select a guided hike.
San Jose del Cabo Art District The downtown streets of San Jose del Cabo are framed by colorful buildings that display stunning works of art in their windows. Lights strung from the rooftops and palm trees in the distance make a walk through the art district a photogenic must!
The Rooftop at The Cape Pair a craft cocktail with unrivaled views of Land's End at the elegant rooftop at The Cape hotel. Sophisticated and refined, the atmosphere at The Rooftop is the perfect place to take in the sunset and sip a handmade cocktail or local beer from the region.