Los Cabos is renowned the world over for being where the rich and famous come to relax, let loose and party. The region hasn't become synonymous with shared laughs, beverages and good times without earning it though, and everywhere you turn, you'll come face-to-face with another great party venue. Here is a list of some of our favourites to suit different party styles!
Omnia Day Club
This new addition to the Los Cabos scene is a veteran elsewhere in the world. With clubs already established in Las Vegas, San Diego, Bali and Jakarta, Omnia are no strangers to what makes a great event. Some may be a bit lost and confused at the concept of a "day" club, however, it just brings to life the important aspects of the Cabo lifestyle, sun, sand, water and a few beverages enjoyed with friends. The opening week saw headline shows from international superstars Dillon Francis, Steve Aoki, and Zedd, and the party hasn't slowed down, with shows from Kaskade, Lil' Jon and Robin Schultz on the cards.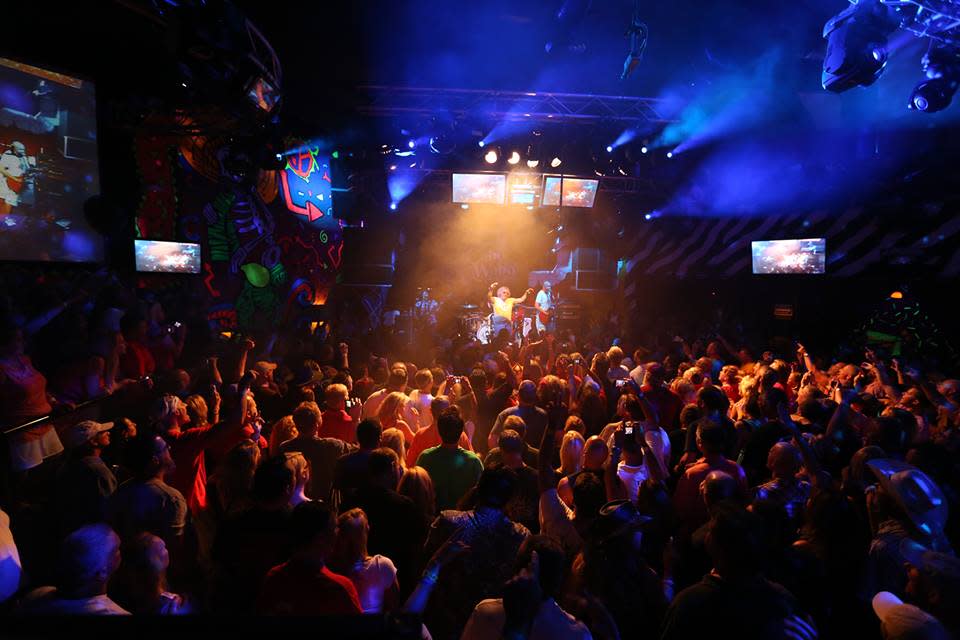 Image – Facebook: Cabo Wabo Cantina
Cabo Wabo
The original Cabo Wabo Cantina was established right here in Los Cabos in the 1990s, helmed by Gene Simmons of KISS and Sammy Hagar, formerly of Van Halen. Since then the brand has expanded to Las Vegas, Lake Tahoe, and Hollywood, which just goes to show – the formula works! The Cantina is built around a passion for live music, and just about every big name in Rock n Roll has graced the stage here. Settle in for good food, cheap beer and live music every day or night, and make sure to keep an eye on their ever-evolving events schedule, to catch live sport events, big name acts and other celebrations. If you like your party soundtrack with guitar, then you'll have to park up here for at least one night.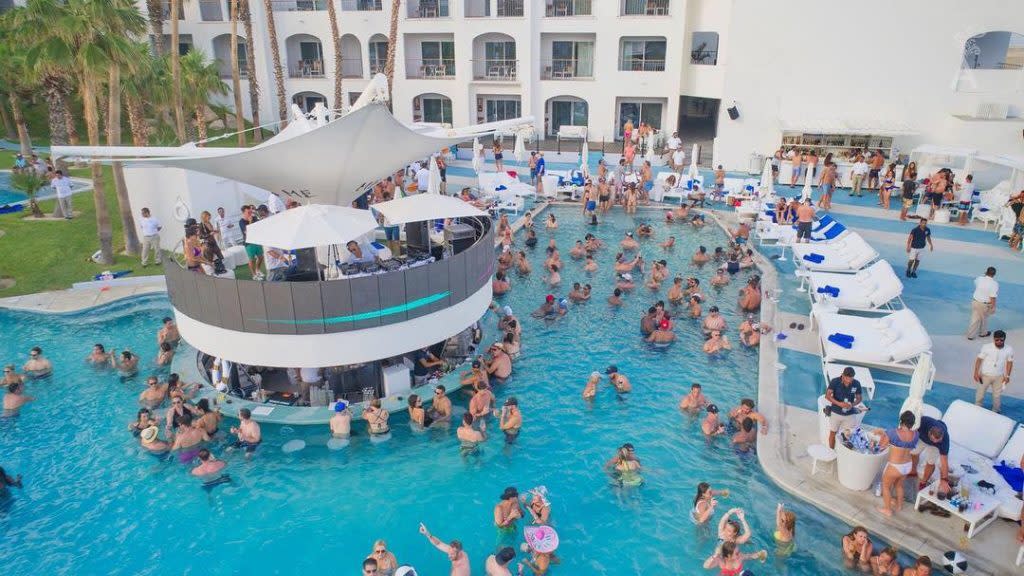 Blue Marlin Ibiza Los Cabos
Located in the ME Cabo Resort, the Blue Marlin Ibiza really puts the "beach" into "beachclub".  These epic pool parties are right on the waterfront, with a great view out to the blue ocean and surrounding cliff faces. The cocktail and bottle service menu is full of the classics, however it's the signature twists that you'll be wowed by. Sip the flaming Are You Berry?, or the Great Kiss to try out a Los Cabos spin on pool-side cocktails. The parties are hosted by big name DJs and artists, so make sure to stop by for sun-soaked sets from DJs like Paul Oakenfold and Bob Sinclair.

Baja Brewing Company
If fist-pumping and head-banging your day and night away isn't really your scene, and you prefer a more laid back party, then consider heading to the Baja Brewing Company brewhouse. Found in San Jose Del Cabo, the Cabo San Lucas Marina or on the rooftop of the Cabo Villas beach resort, this alehouse blends uniquely Baja brews. Combined with great, easy, no-nonsense food, laid back tunes played live and a welcoming atmosphere, you'll have plenty of time to bend the elbow with friends and family at these establishments.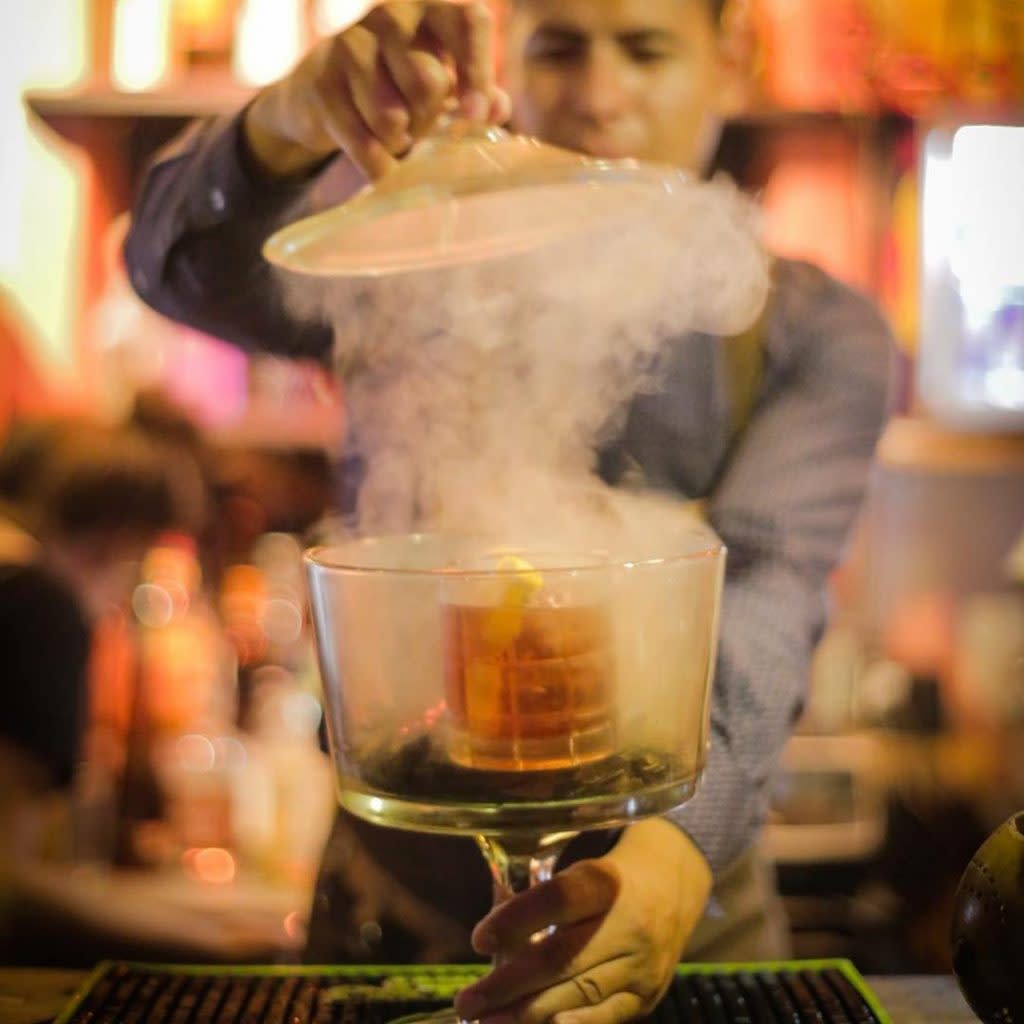 Mixology Fusion Bar
Some among us prefer a far classier beverage, a subdued mix poured in a darkened room, where discretion is of the utmost importance. For those patrons, look no further than Mixology Fusion Bar, where getting in takes knowing more than just the location. Taking cues from prohibition-era establishments, this hidden bar is in a secret location, known only to members, and entrance comes through a secret password. Once you make it in though, the bar is nothing short of delightful, especially if you make it to one of the master class cocktail sessions, or live music nights.