Slowing Down In Los Cabos
It's easy to come to Los Cabos, find a spot on a sun-soaked banana lounge by the pool, and not get back up for the entirety of your holiday. Fly and flop holidays are perfect when you need to unwind, but then you're not taking in all the sights, sounds and smells that this Baja paradise has to offer. Instead of coming to a complete stop, slowing down while still taking in the atmosphere is the best way to make the most of your holiday time. Check out these ideas for relaxed ways to experience the attractions and people of Baja California.
Sailing
The waters around the tip of the peninsula are way too blue to leave yourself landlocked for a whole holiday, but that doesn't mean you have to fire up a jet ski. A trip on a sail boat is the perfect way to balance your sightseeing and your sun-lounging. Unfurl the jib, reef your mainsail, and set a course to explore the coves and shorelines around Cabo! You don't have to get too hands-on either, with options ranging from chartered yachts to joining a tour or hiring a manned yacht. Smooth evenings can be spent on tours like the Tropicat Jazz & Wine Tour offered by Pezgato.
Another popular option for hitting the high seas on a sailboat is one of the many party yachts that cruise from the wharves into the Sea of Cortez. Lounge, tan, drink and party with your group of mates for a whole afternoon on the clearest blue waters on a range of vessels that pack every necessity, like private chefs, bars and dancefloors.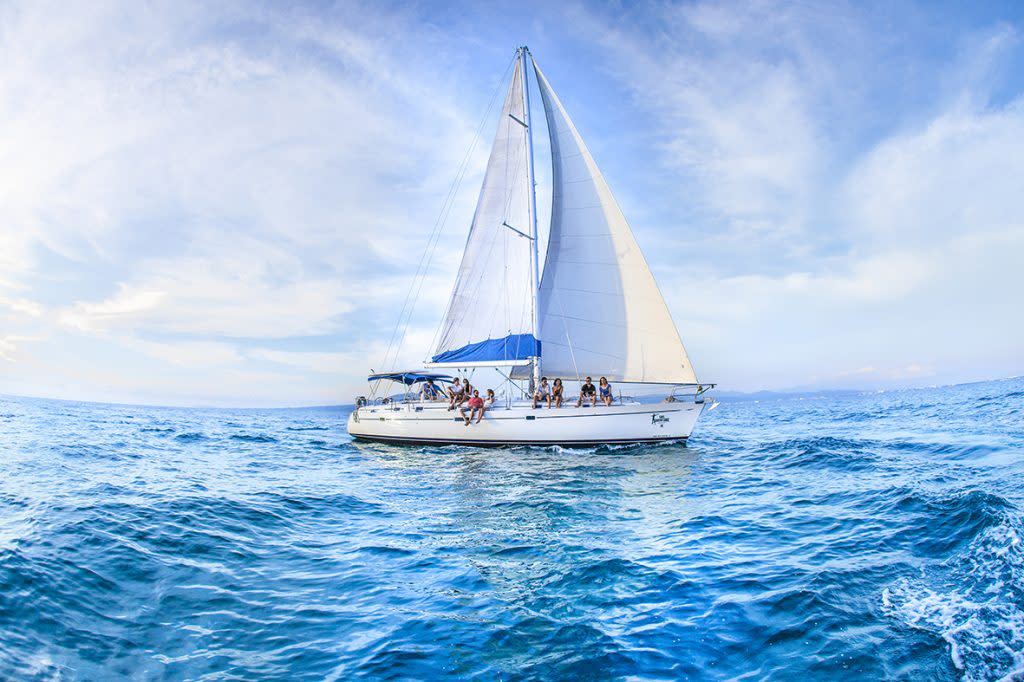 Camel Rides
While some do prefer to zoom up, down and across the sand dunes in high speed buggies, a more laid back adventure can be had on the back of a hump (or two). Camel tours across the beaches and through the deserts are a common and fun way to check out incredible places that you'll give yourself whiplash trying to see from a buggy.
Many of these tours will offer other Mexican experiences, like Mescal tasting and tortilla making, and some will allow you to combine four legs and four wheels to trial both of the two forms of travel. If you line up your itinerary just right, you can even spy humpback whales breaching out to sea in the cooler months.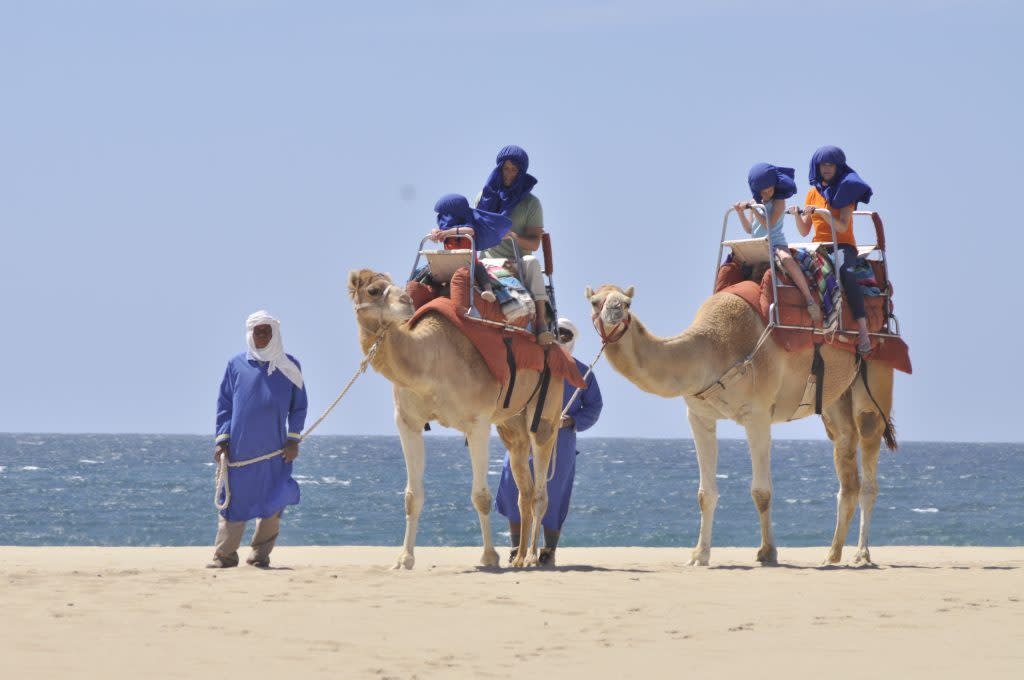 Todos Santos
Todos Santos isn't some Mexican form of slow transport, or a Spanish name for a hitherto unknown relaxed meal, but simply a small village located an hour's drive from Cabo San Lucas. What makes this small town a great place to slow down is the attitude that locals take to life, laying back even more than the resort towns to the south. No visit to Los Cabos is complete without a visit to the small community where local art and cuisine reigns supreme.
The uncrowded beaches here are more relaxed than in the main towns, the colonial-style buildings are a throwback to Mexico's past, and the arts and crafts help you connect with the residents in the present.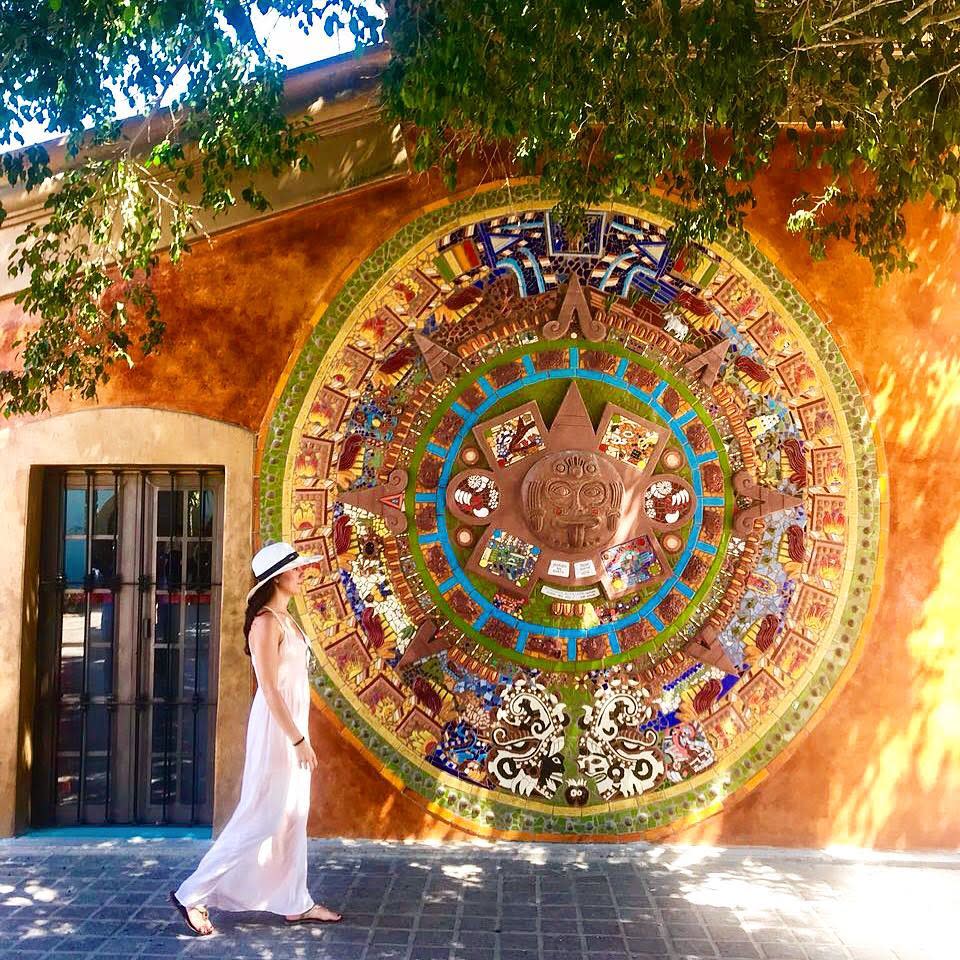 Credit: IG – alitatravelstories
Snorkelling
Often offered as a part of many other types of tour, snorkelling in the waters around Los Cabos is easy to come by. That doesn't make it any less relaxing however, as you glide over the thriving world below you.
The Sea of Cortez is considered by many as the "Aquarium of the world" where thousands of species of fish, coral, and marine mammals make their home. This colourful 'wetropolis' of fish colonies, whale pods and undersea plant life makes for incredible sights, with some tours pointing out the rarer and more delightful creatures. Other tours will send you to snorkel with whale sharks or dolphins as they gently meander past swimmers.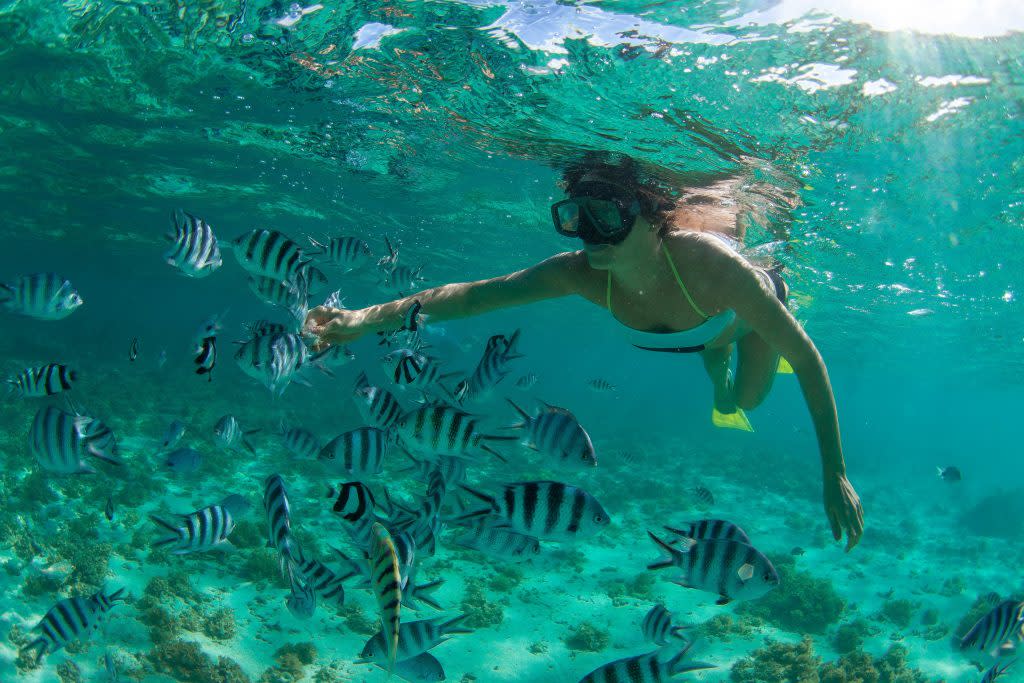 Yellow Submarine
If you are keen to see this undersea spectacle, but not in the mood to get your hair wet or breathe through a tube, then there are alternatives. Cabo Expeditions offers a 60-ft (18m) glass-bottomed yellow submarine that would certainly get the tick of approval from Ringo. The vessel is air conditioned and spacious, so you won't be jammed up against your fellow aquanauts as you look for the rich sea life.
These 75-minute expeditions moves all through the waters around the cape, and even make their way to Land's End at the very tip of the peninsula.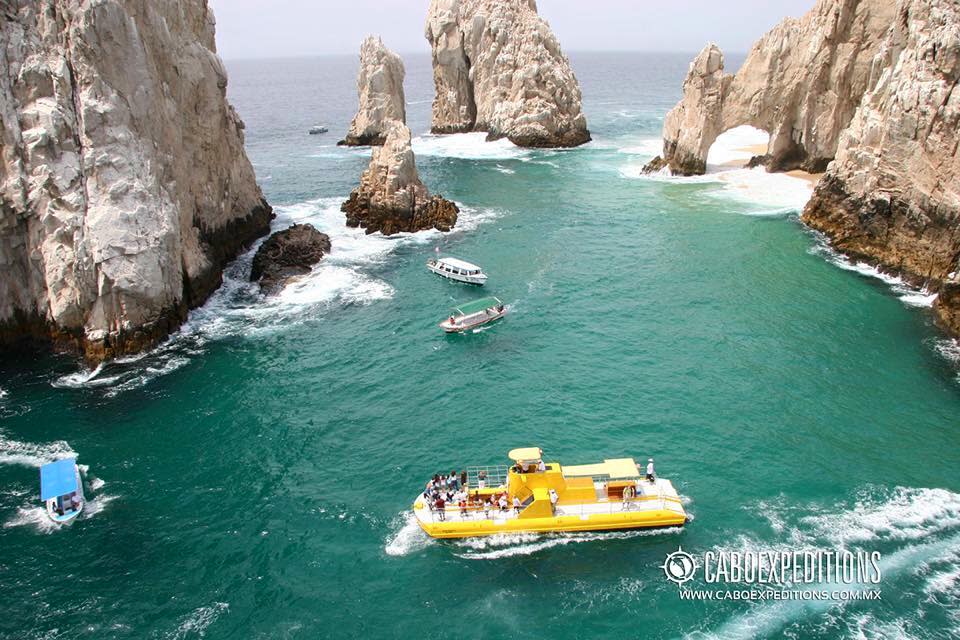 Credit: FB – Cabo Expeditions