The crystal-clear waters surrounding Los Cabos are the backdrop to every moment spent there – it'll set the scene of your favorite trip photos; be the view to many good meals; and of course, take you on some of your favorite adventures. There's nothing quite like soaring on the surface of an ocean that continues on for as long as your eye can see.
Catamaran Tours Take in everything the water has to offer while cruising on a catamaran tour. Due to its size, you'll feel less motion of the ocean, so this is a great choice for those who are worried about the back and forth rocking of the waves. From up above the sea, you'll catch marine life, amazing sunsets and views you won't soon forget.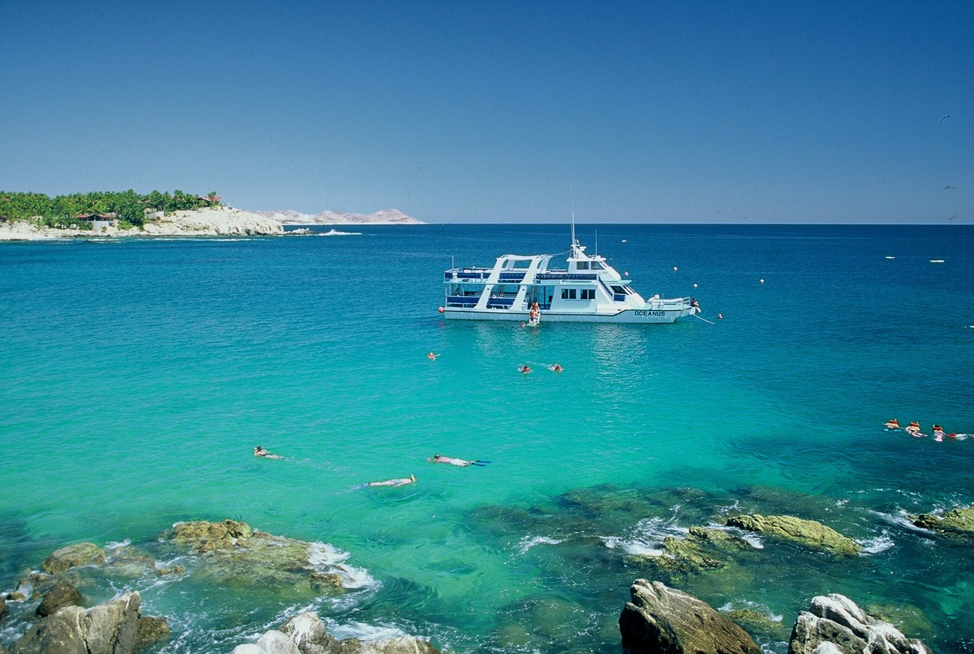 Sail Boat Tours Sailing conditions are unmatched in Los Cabos. From perfect winds to breathtaking marine life and experienced, well-versed captains, you'll be an expert on "port" and "starboard" in no time. And if you're already an expert, you can sit back and relax – we've got it.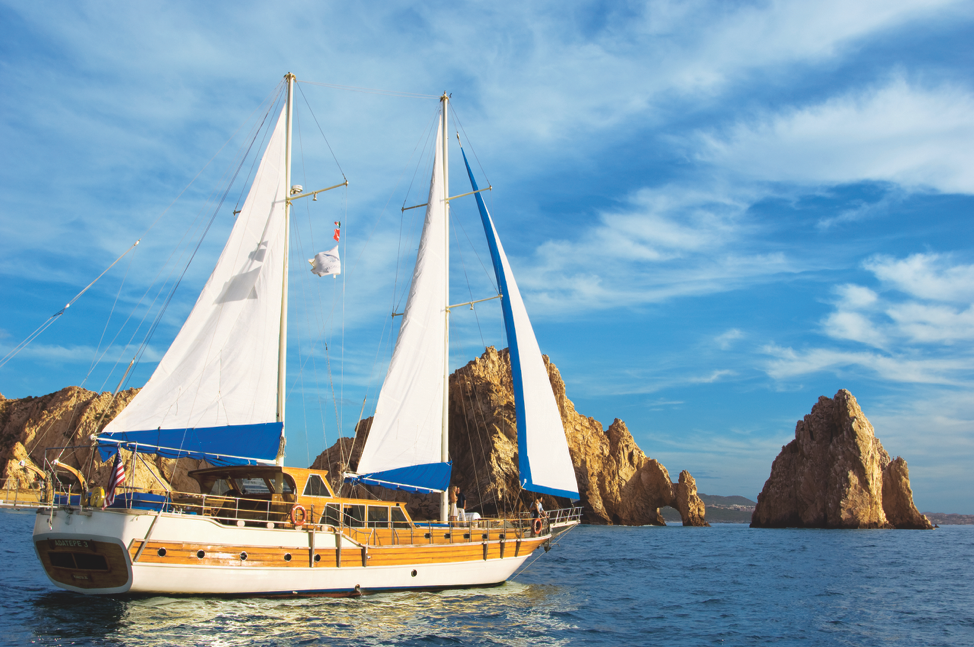 Paddle Boarding For those who want to feel like one with the water, paddle boarding is what you should do. Flow with the waves, move your body with the board and paddle along to see the most magnificent marine life right under the surface. Find your balance on the Los Cabos coastline – just don't be surprised when you're a bit sore after your adventure out, it is a workout, after all.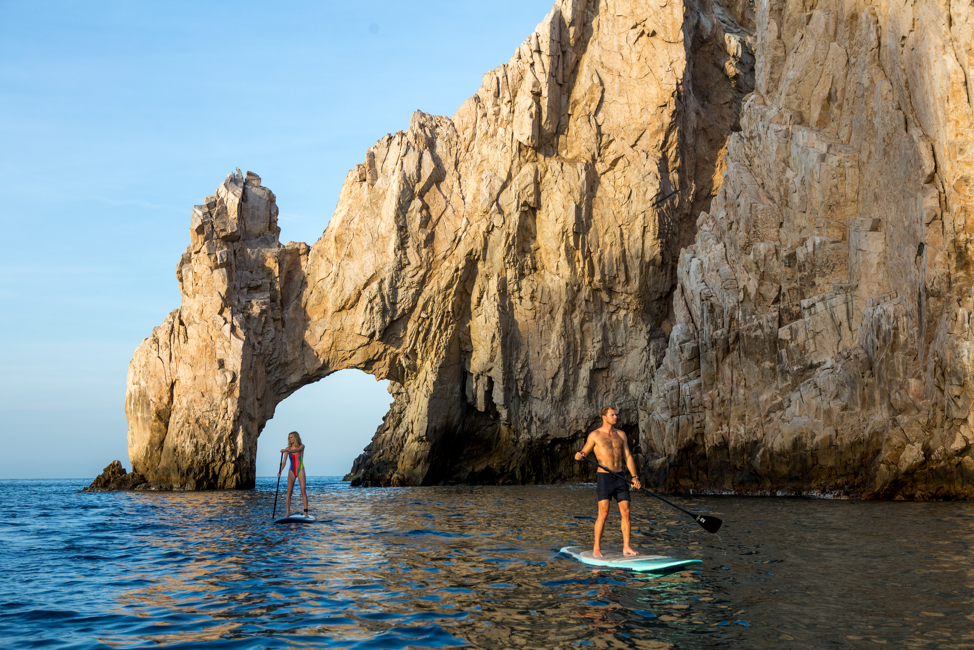 Parasailing To get a feel for how vast the ocean really is, taking a scenic trip that goes high above should do the trick. Parasailing over the Cabo San Lucas Bay will give you a new perspective on some of the views you've come to love. Take in The Arch, Land's End, Lover's Beach and more from the sky.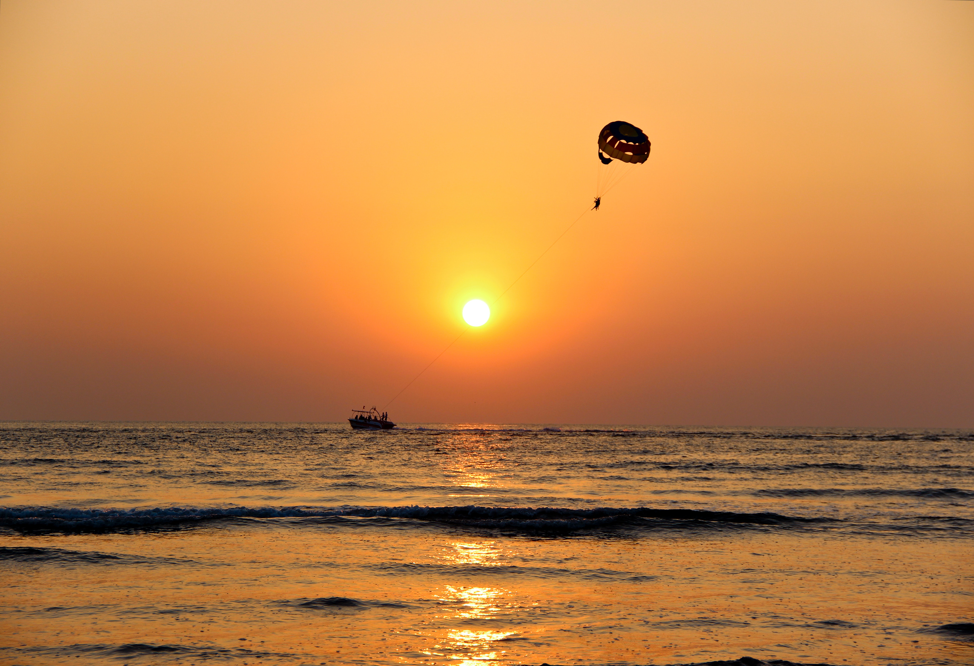 Flyboarding Have you ever wanted to float? The closest we can get without magic is flyboarding, which is a jetpack device that propels you high above the water. You can takeoff over the Sea of Cortez where professionals will show you how it's safely done. Be prepared to get hooked.