Los Cabos Tourism Board has just unveiled its latest campaign, Wellness Champions, in partnership with the award-winning media agency, Sparkloft Media. This campaign is a true celebration of luxury, wellness, and sustainability, positioning Los Cabos as the ultimate destination for visitors looking to rejuvenate their minds, bodies, and souls. The teams defined the audience as "High Values and High Value" people who view luxury and wellness as two sides of the same coin, are well-educated, and are sensitive to "greenwashing."
The Wellness Champions campaign showcases the importance of sustainability in the tourism industry and is designed to inspire visitors to discover what wellness truly means to them. Going beyond just the beach or spa, the campaign encourages guests to explore the rich gastronomy, outdoor activities, art, and cultural scene that Los Cabos has to offer.
As a destination that champions wellness, luxury, and sustainability, Los Cabos headlines the sustainability practice found in all aspects of its campaign, including in its productions. The Wellness Champions campaign embodies these values, showing that Los Cabos is not just a beautiful destination, but also one that is mindful of its environmental impact.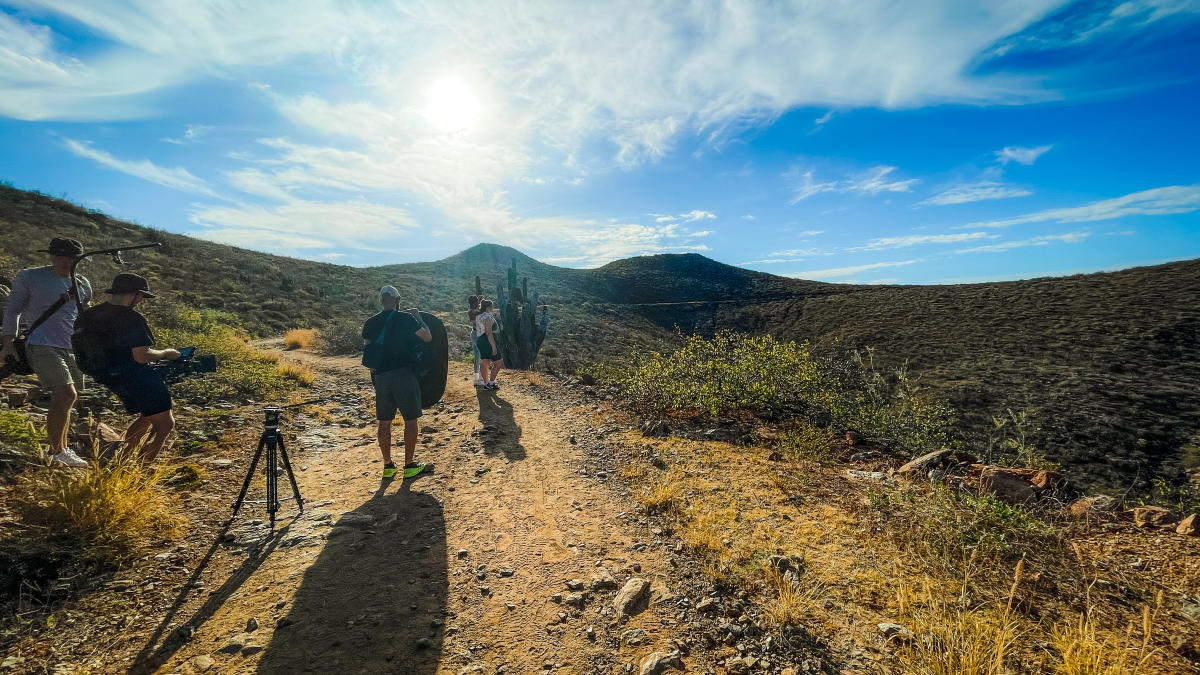 What sets this campaign apart is its eco-friendly production, which perfectly aligns with the overall vision of promoting sustainability in all aspects of the campaign. The Los Cabos Tourism Board and Sparkloft collaborated with CERCA, a prominent ecological association in Mexico and Baja California Sur, to ensure that the production was sustainable.
An ecological engineer and geologist were also on the ground during the shoot to guide the team in their sustainability efforts. As a result, the shoot reduced the average use of natural resources by 40%, consumed 60% less water, prevented the waste of approximately 200 plastic water bottles, and neutralized 250 KGs of CO2 through sourcing local/rental wardrobe options.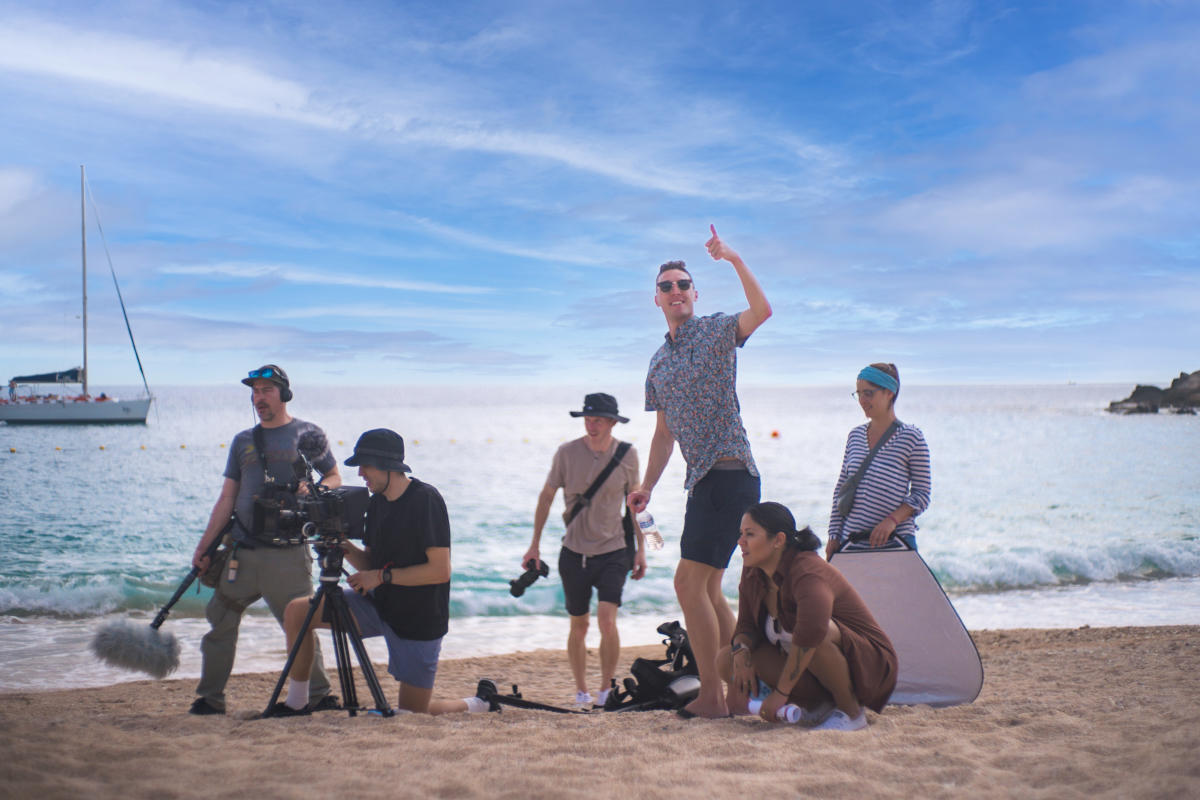 Sparkloft Media played a crucial role in the production's sustainability, reducing their carbon footprint by using e-transportation for all talent and crew members and staying in vacation rental homes to decrease their energy and water outputs compared to the average hotel or resort.  Whenever possible, the Sparkloft crew charged devices with solar energy and rechargeable batteries and partnered with a local craft services vendor to source regional, organic food, and eliminate single-use plastics.
The talent for the Wellness Champions campaign was also carefully chosen to be sustainable and inclusive, featuring racially ambiguous and plus-sized models, real couples and families, ecological entrepreneurs, lawyers, artists, and authors, representing a diverse range of people living their own versions of wellness.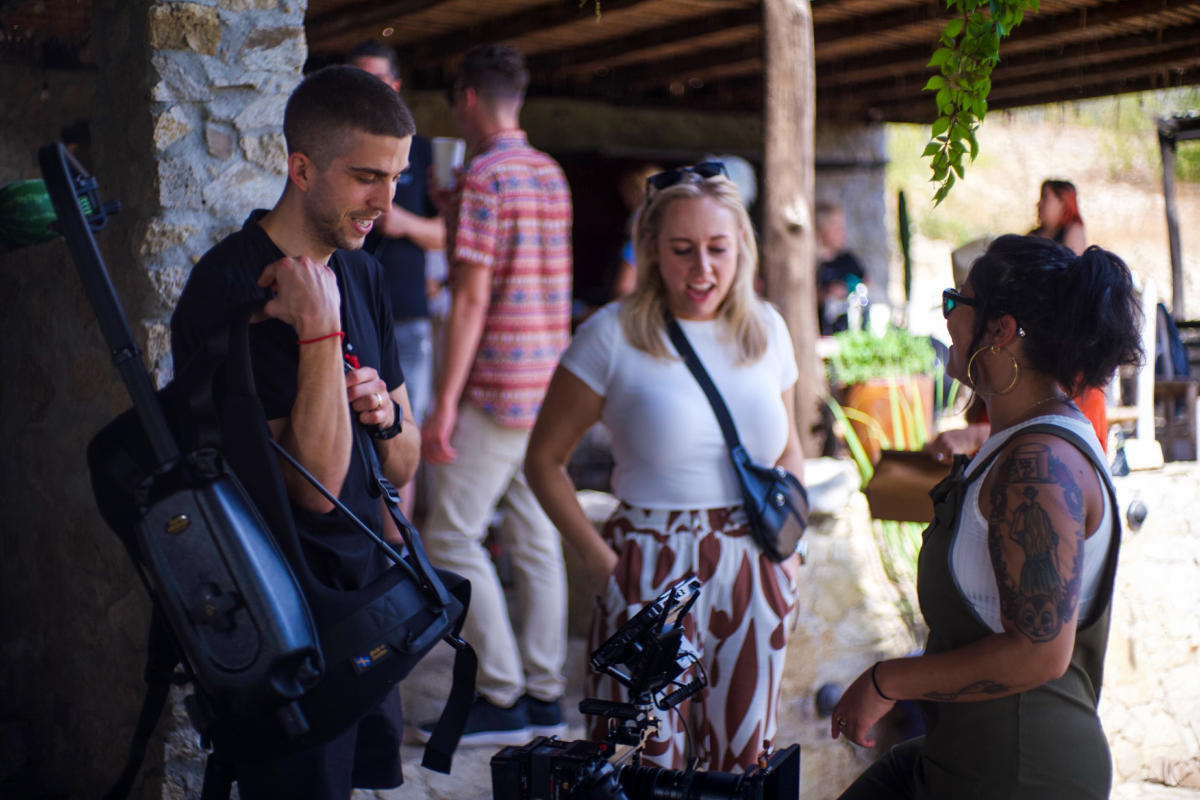 The team captured behind-the-scenes content showcasing the unique elements of a sustainable shoot and capturing the candid thoughts of cast and crew members throughout the process. As the campaign launches, they feel immense pride from leading by example throughout this production, significantly reducing their impact. Utilizing their own findings, along with those of CERCA, Sparkloft Media produced a report at the end of the shoot with insights to guide them towards even more sustainable shoots in the future.
The partnership between the Los Cabos Tourism Board and Sparkloft Media has resulted in a truly remarkable campaign, setting Los Cabos apart from other destinations in the crowded digital landscape. The Wellness Champions campaign allows individuals to define their own version of wellness and immerse themselves in a unique and sustainable travel experience, putting luxury, wellness, and sustainability at the forefront.